Paripoornananda to be barred from Telangana for 6 months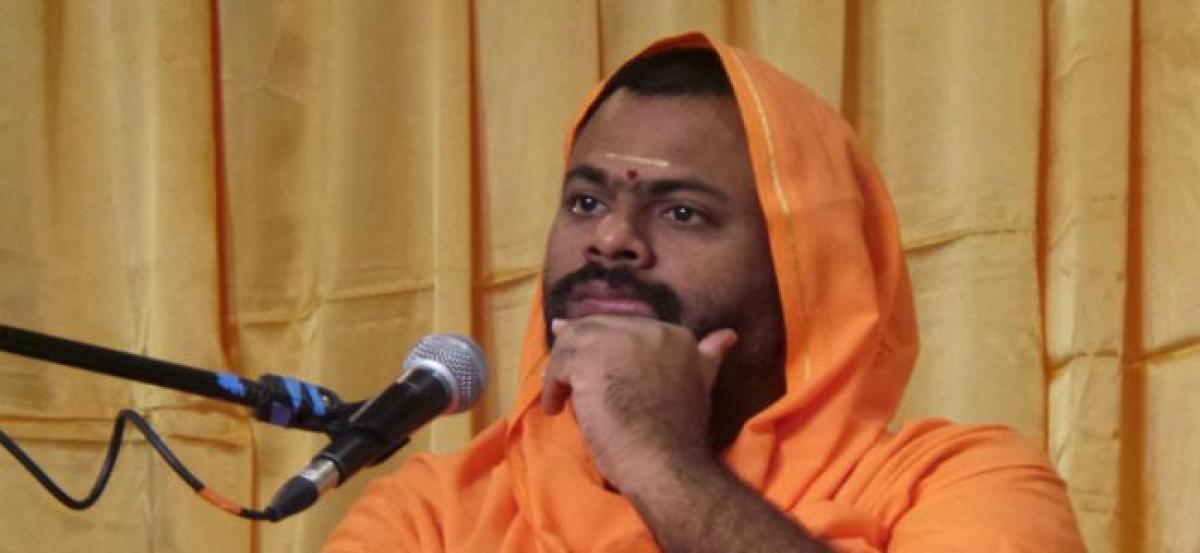 Highlights
Two more commissionerates in Hyderabad have announced the externment of Hindu seer Paripoornananda for six months After the Hyderabad commissionerate has externed him for six months on charges of making incendiary speeches few months ago, Rachakonda and Cyberabad commissions too have followed suit
Two more commissionerates in Hyderabad have announced the externment of Hindu seer Paripoornananda for six months. After the Hyderabad commissionerate has externed him for six months on charges of making incendiary speeches few months ago, Rachakonda and Cyberabad commissions too have followed suit.
The Swamy cannot visit any area under these three commissionerates for a period of six months. The police said the Swamy had made speeches that could cause communal tensions and riots.
Similar orders could be issued for other commissionerae also preventing Paripoornananda from visiting Telangana for another six months. This would mean that the Swamy would be effectively barred from whole Telangana state till December.