46 TRS MLAs likely to be replaced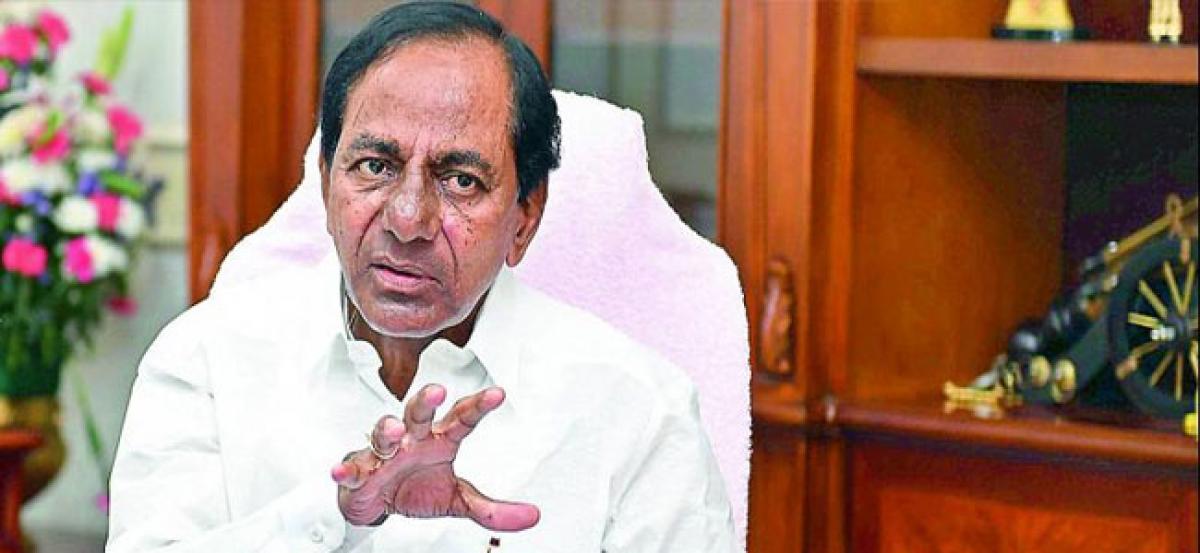 Highlights
Going by the surveys by independent agencies which were ordered by TRS president and Chief Minister K Chandrasekhar Rao, around 46 party MLAs out of the total 90 are likely to be replaced, five of which are said to be ministers
Going by the surveys by independent agencies which were ordered by TRS president and Chief Minister K Chandrasekhar Rao, around 46 party MLAs out of the total 90 are likely to be replaced, five of which are said to be ministers.
The surveys were conducted on the winning prospects of candidates in the forthcoming Assembly elections.
According to the party sources, KCR has warned these MLAs to improve their performance else they will be forced to look for alternatives. He suggested the MLAs to stay in their constituencies and connect to the people for the next three months.
TRS formed the first government in Telangana after bagging 63 seats out of 119 in the 2014 Assembly polls.