India's reputation is of a country where women are not safe: Rahul Gandhi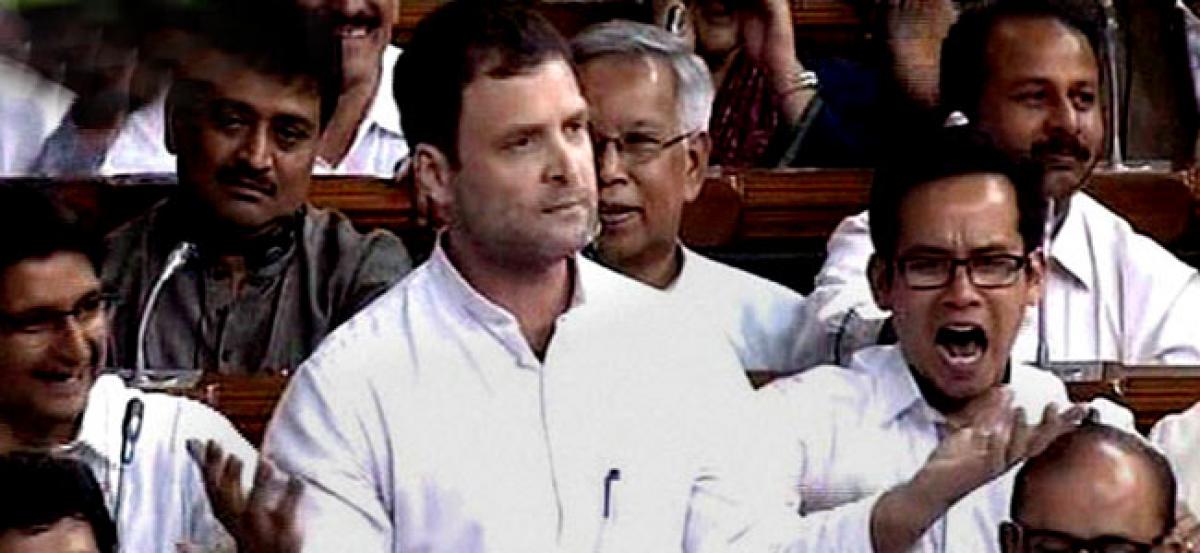 Highlights
We are okay to be out of power but the PM, BJP president are not ready to lose power thunders Rahul after resuming his speech
We are okay to be out of power but the PM, BJP president are not ready to lose power thunders Rahul after resuming his speech.
Attack on anyone is an attack on Ambedkarji, the Constitution and this House itself. One of your MPs talks about changing the Constitution and we'll not let that happen, says Rahul Gandhi.
Never before in the history before, India's reputation had been of a country where women are not safe but now atrocities on women, minorities, adivasis have increased manifold but the PM is yet to speak on it: Rahul Gandhi.