KCR sets deadline for Mission Bhagiratha project completion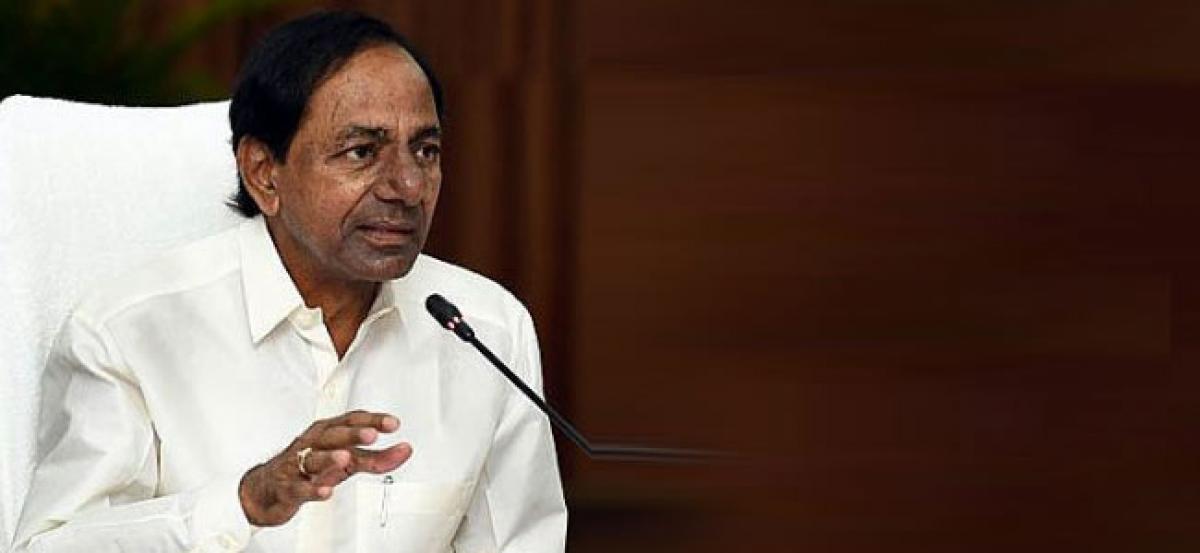 Highlights
Chief Minister K Chandrasekhar Rao on Thursday reviewed the progress of the Mission Bhagiratha project work with senior officials and directed them to speed up the works to ensure the project be completed within the next twoandahalf months
Chief Minister K Chandrasekhar Rao on Thursday reviewed the progress of the Mission Bhagiratha project work with senior officials and directed them to speed up the works to ensure the project be completed within the next two-and-a-half months.
Instructing the officials to address the issues encountered in the areas where the work is completed simultaneously, he announced that the Rural Water Supply Department will be reconstituted to enhance the number of Chief Engineers overseeing the implementation of the project.
The Chief Minister said scores of villages were already receiving drinking water after the launch of the work under Mission Bhagiratha and the officials should set August 14 as the deadline for ensuring bulk supply of water to all villages along with a proper system in place for an effective distribution network in the villages.
Mission Bhagiratha involves laying of 1.5 lakh km pipeline and setting up of 1,400 motors for pumping water to all villages using 180 MW power. KCR pointed out stringent action should be taken against the executing agencies for problems such as leakages of valves.
The Chief Minister was informed by Transco Chairman and Managing Director D Prabhakar Rao regarding the arrangements made for the supply of required power uninterruptedly as the necessary infrastructure including the sub-stations with an estimated cost of Rs 280 crore was set up.