No confidence motion in Lok Sabha starts Today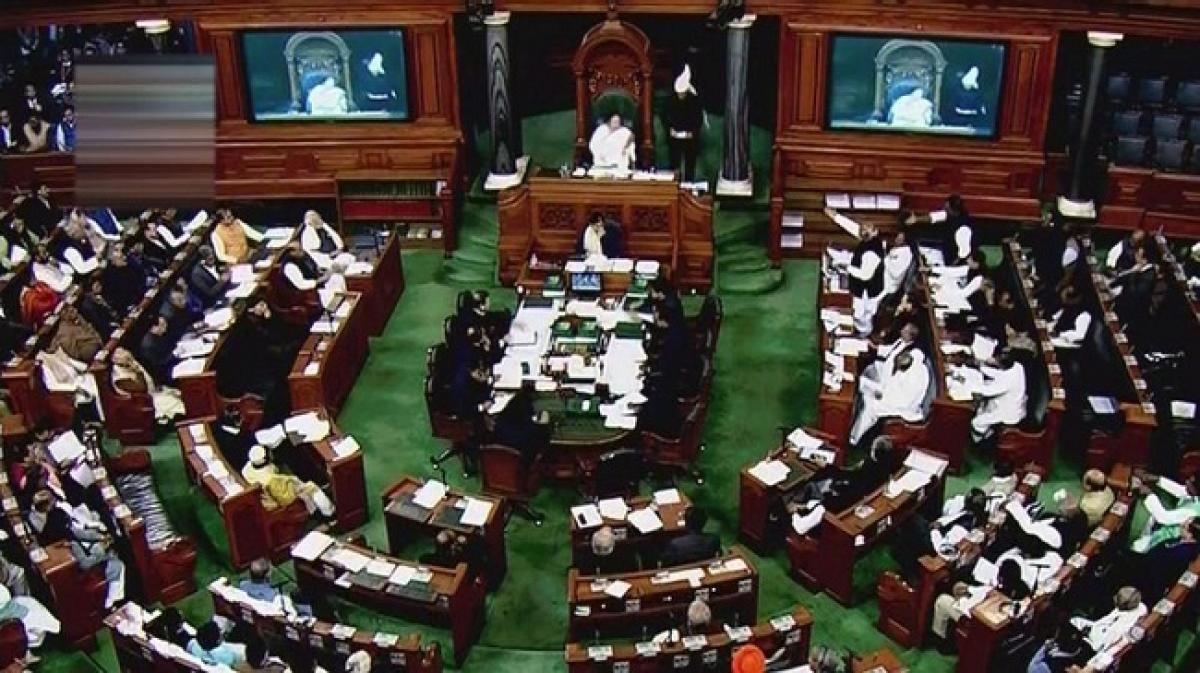 Highlights
Md Salim of CPM severely criticized government on granting status to stilltobeborn institute Jio He said, Women are insecure in Indian society and NDA has not followed up on it poll promise of bringing back black money stashed abroad
HIGHLIGHTS: * Md Salim of CPM severely criticized government on granting status to still-to-be-born institute Jio. He said, "Women are insecure in Indian society and NDA has not followed up on it poll promise of bringing back black money stashed abroad.
* Mulayam Singh Yadav, former CM of UP, said farmers, youth and every other section is in distress today.
* TRS demands a tribal university and a steel plant in Telangana. Vinod Kumar Boianapalli accuses Andhra leadership of 'ill motive' in not taking initiative to construct a high court for the state. He revealed that the funds required for Niti Aayog for Telangana have not been released.
* Congress President Rahul Gandhi spoke to the TDP, "You are the victim of a 21st century political weapon and you are not the only one. That political weapon is called 'jumla strike'. He added that 2 crore jobs per year was promised by PM Modi but only 4 lakh jobs per year were created according to the government's Labour Bureau Data. "Defence Minister said there is secrecy pact with France on Rafale deal. I personally met PM of France and asked him if any such pact existed, he clearly said there is no pact," said Rahul during the session.
He also criticized PM saying, "Everybody understands and sees the amount of money which goes into the marketing of Prime Minister of India."
He also said, "When your minister talks of changing the constitution then its an attack on Ambedkar ji and an attack on India. Farmers are being lured with the tall claims of MSP."
He added that, "Opponents may hate him, call him "Pappu" but he has no anger, hatred against PM." He then ends his speech, walks up to PM Modi and gives him a hug.
Tejashwi Yadav said, "We might bring it sometime. No-confidence motion is not always to take down the government. Sometimes it's for making government provide answers to the public. If not in this session, we will try to bring it in the next session."
Rakesh Singh, BJP MP said, "Manmohan Singh said minorities have the first right on country's resources. However, PM Modi gave new direction by saying that first right on country's resources is of the poor. Frustration and desperation are the main reasons behind this No confidence motion."
We are with the government said Nitish Kumar, CM of Bihar when asked where does JDU stand on No Confidence Motion.
Jayadev Galla, TDP MP, said, "Mr.Modi while campaigning in Andhra Pradesh had said 'Congress killed the mother & saved the child. Had I have been there, I would have saved the mother too."
It is observed that Shiv Sena MPs will not attend Lok Sabha Today.
Jayadev added, "It is wrong to say that the issues of Andhra Pradesh are not national issues. AP is also languishing in services and the state has been reduced to an agrarian state after bifurcation. Lack of trust lack priority lack of fairness lack of unbiased approach of BJP are the reasons for moving no confidence motion."
Lok Sabha speaker Sumitra Mahajan said voting on 'No Confidence Motion will take place at 6pm today.