Subramanian Swamy to KCR: Revoke ban against Swami Paripoornananda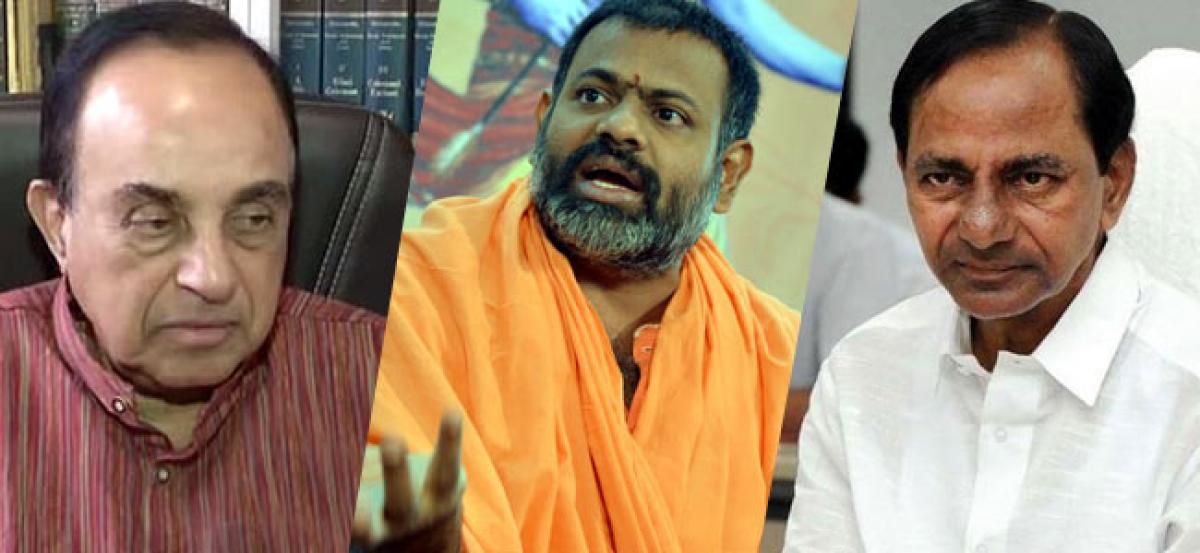 Highlights
BJP Rajya Sabha member Subramanian Swamy on Thursday wrote to Telangana Chief Minister K Chandrasekhar Rao to revoke the ban against Swami Paripoornananda
BJP Rajya Sabha member Subramanian Swamy on Thursday wrote to Telangana Chief Minister K Chandrasekhar Rao to revoke the ban against Swami Paripoornananda.
In his letter, he advised KCR to get the externment orders cancelled else the action will be taken in the court for which damages will be sought.
Mr Swamy further questioned as to whether the externing authority who passed the order has even read section 3 of the (Anti-Social and Hazardous Activities Act, 1980) Act, according to which a person can be extended only if he is classified as a 'goonda'.
The BJP member continued that the externing orders issued under this section indicate Swami Paripoornananda being a 'goonda', which is highly insulting, defamatory for a seer who holds such a good reputation.