TDP demands debate on special status, Lok Sabha adjourned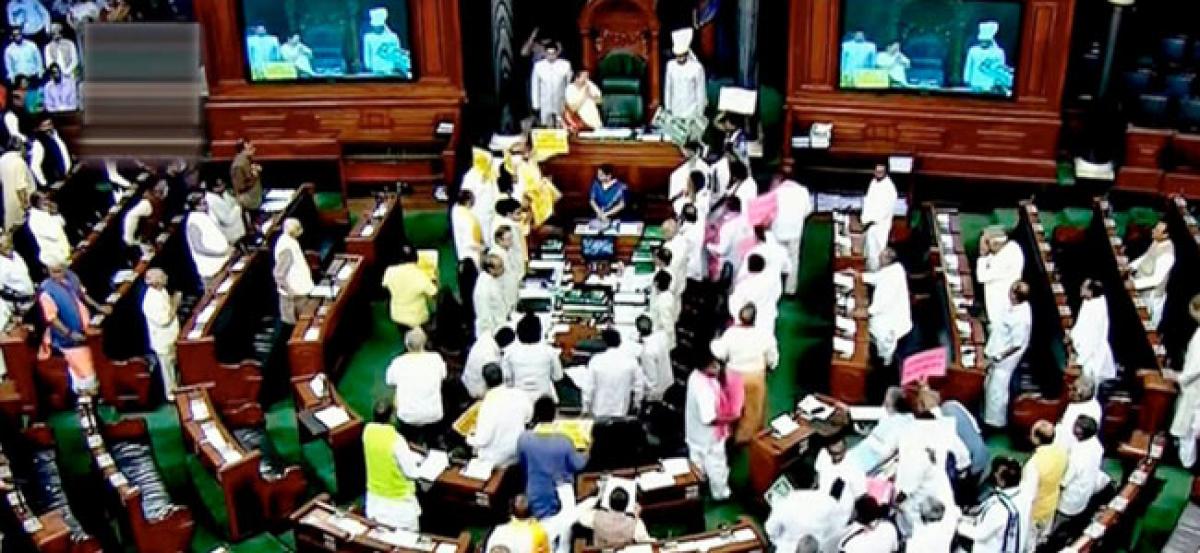 Highlights
The Lok Sabha witnessed ruckus and had to be adjourned for 15 minutes while the Union Home Minister Rajnath Singh was speaking on the no confidence motion
The Lok Sabha witnessed ruckus and had to be adjourned for 15 minutes while the Union Home Minister Rajnath Singh was speaking on the no confidence motion.
Demanding that he speak on the special status category, TDP members rushed into the well and said that government had cheated them for four years.. There was a mild scuffle when BJP members tried to push aside TDP MP Sivaprasad.
Amidst this scenario, the speaker adjourned the house fo 15 minutes and called the TDP MPs to her chamber and counselled them.
Ramu Sarma