TDP stands third in submitting utilization certificates:Galla Jayadev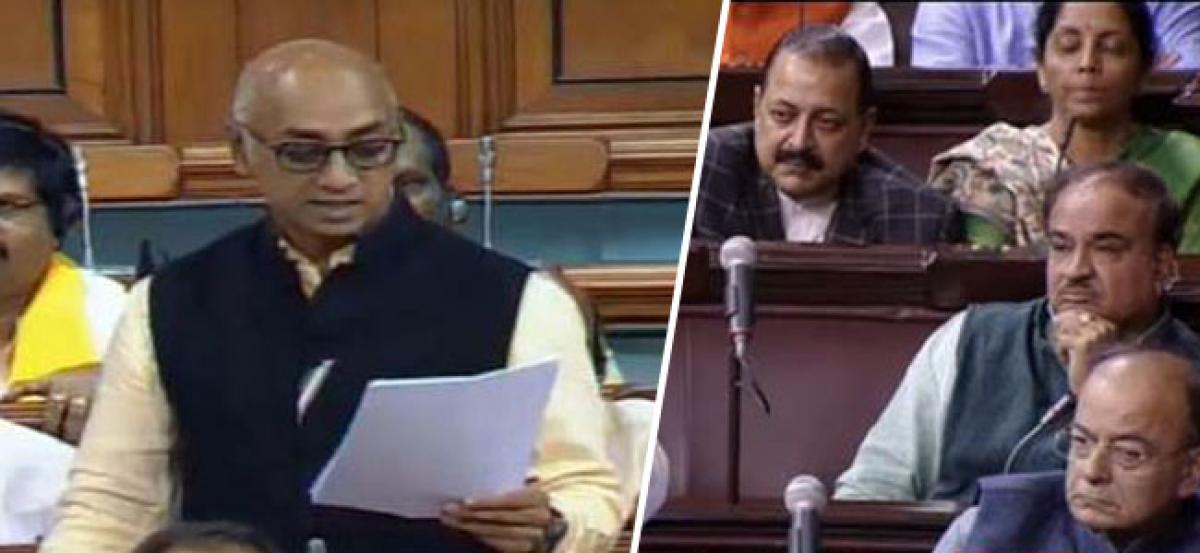 Highlights
TDP MP Galla Jayadev launched a spirited attack on the BJP in Lok Sabha during the No Confidence Motion on Friday
TDP MP Galla Jayadev launched a spirited attack on the BJP in Lok Sabha during the No Confidence Motion on Friday.
He said the BJP was mobilizing non-TDP parties in AP to defeat the TDP. He said that while YSRCP MPs are Modi's guest list, the TDP MPs are in the watch list. He said that the TDP stood third in submitting utilization certificates, but the TDP was being blamed for not submitting UCs.
He said the TDP was demanding that all the provisions of the AP Reorganisation Act. He said if the Centre tries to browbeat the state by trying to find loopholes in the Act.