BJP MLA Raja Singh justifies mob lynching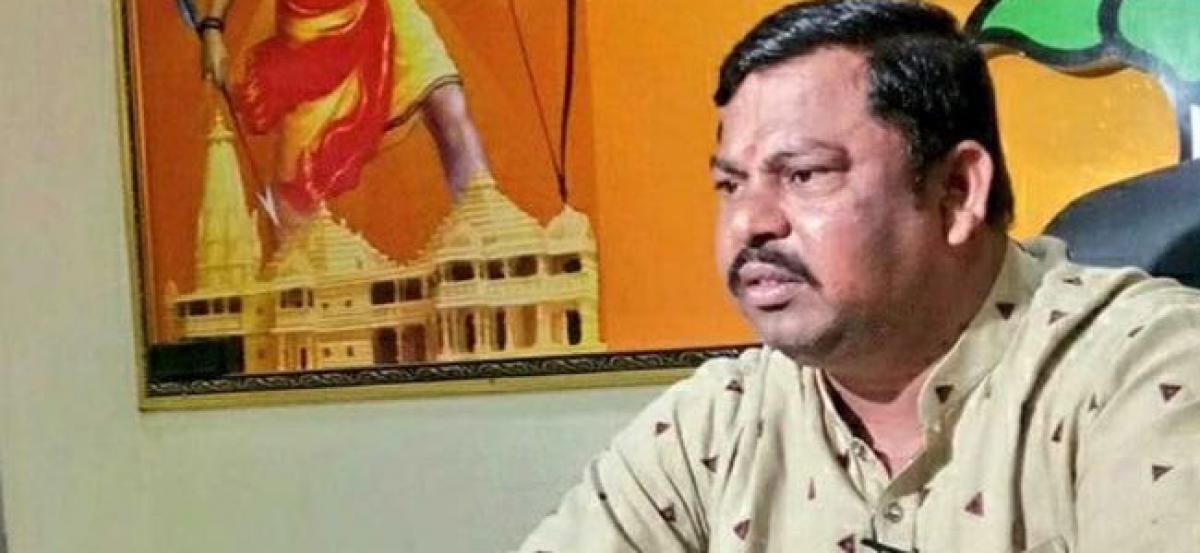 Highlights
Goshamahal BJP MLA Raja Singh on Monday released a video justifying mob lynching and stated that they would continue till cow slaughter is stopped in the country
Goshamahal BJP MLA Raja Singh on Monday released a video justifying mob lynching and stated that they would continue till cow slaughter is stopped in the country.
Already under the scanner with 60 criminal cases, among with 26 cases include delivering hate speech in Telangana, Madhya Pradesh, Maharashtra and Uttar Pradesh, the BJP MLA has asked the Centre to declare cow as 'Rashtra Mata' else the mob lynchings would continue.
Previously, Kakinada peetham seer Swami Paripoorananada was externed from Hyderabad for six months for his scathing comments. Social media demand is increasingly seeking the BJP MLA's banishment for hate speeches. However, Raja Singh dared the police to extern him if he is wrong and said that he is speaking the truth.