Gold Paste Trends: Picture goes viral on internet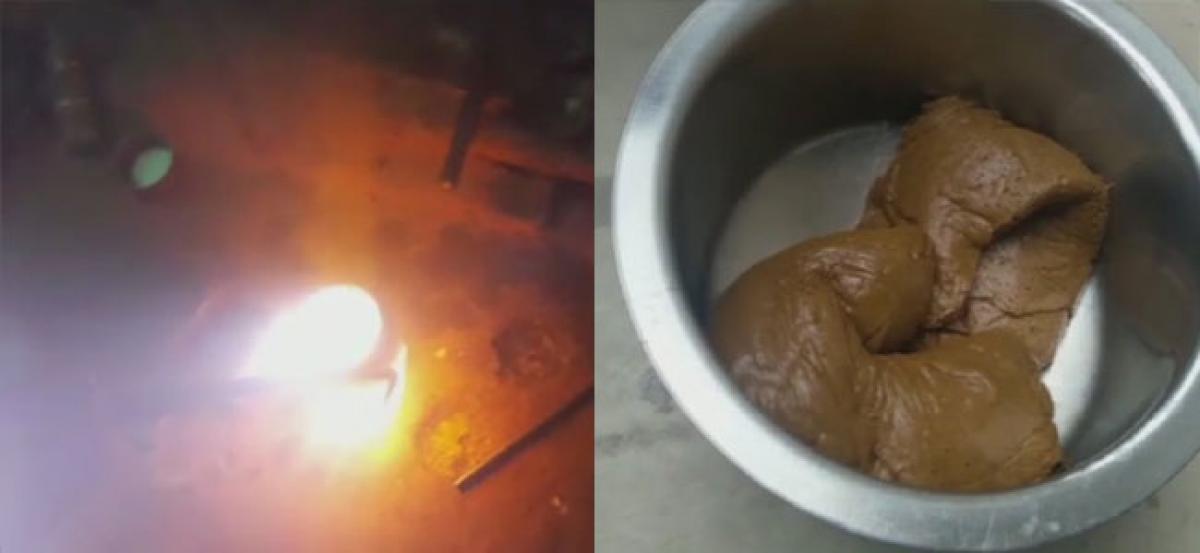 Highlights
A picture has been going viral for the past two days on social media platforms that have called for a lot of discussions The picture shows a brown colored paste that has been identified as gold paste which was seized at the Hyderabad International airport on July 21
A picture has been going viral for the past two days on social media platforms that have called for a lot of discussions. The picture shows a brown colored paste that has been identified as gold paste which was seized at the Hyderabad International airport on July 21.
According to the reports, 1.850 kilograms of gold paste was seized from a passenger in his hand luggage. The officials, acting on a tip-off, intercepted a passenger who arrived by a flight from Madurai.
A total of 1120.780 grams of gold was extracted from the gold paste and is valued at Rs 34 lakhs.
While the passenger was caught and the paste was seized, the picture has baffled the users on social media enormously.
Check out some hilarious reactions:
why gold paste lookin' nasty

— orbitch (@breadhoIic) July 24, 2018
$50,000 Gold Poo Paste Confiscated at Airport https://t.co/uGfY2rdb0e pic.twitter.com/tj6veYpH8g

— JudyLOve (@JudyLove78) July 23, 2018
If you grind down gold into paste it looks like tatti and that is a v fine metaphor for the über rich

— Bree 🐝 (@bathosbardess) July 23, 2018
Heard about mining gold, this is a totally different version. Looks like somebody is shitting gold.https://t.co/qsUab0PB58#gol

— Navneet verma (@navneetverma321) July 24, 2018
Just got my girl some new gold earrings @ANI @ani_digital @ANINewsUP #Gold #GoldPaste #poop 💩 #poo 💩 pic.twitter.com/UHnhg0v1BI

— Velociraptor Shit (@rabMoney618) July 23, 2018
If I told you this was $50,000 worth of gold paste you'd likely say that I'm full of what we all think that's in this pic! pic.twitter.com/fJNctjR6Q8

— Paul Ashley (@peashley) July 23, 2018
My gold paste don't stink.

— Just Tim (@TimTimeTravels) July 23, 2018
If this stuff is #GoldPaste, then my dog truly must be the Dog that lays the golden eggs. pic.twitter.com/sSxm9smcDx

— Ms Anthrope (@thepotatofarmer) July 23, 2018
Interested in blogging for thehansindia.com? We will be happy to have you on board as a blogger.