Lorry catches fire at Bahadurpura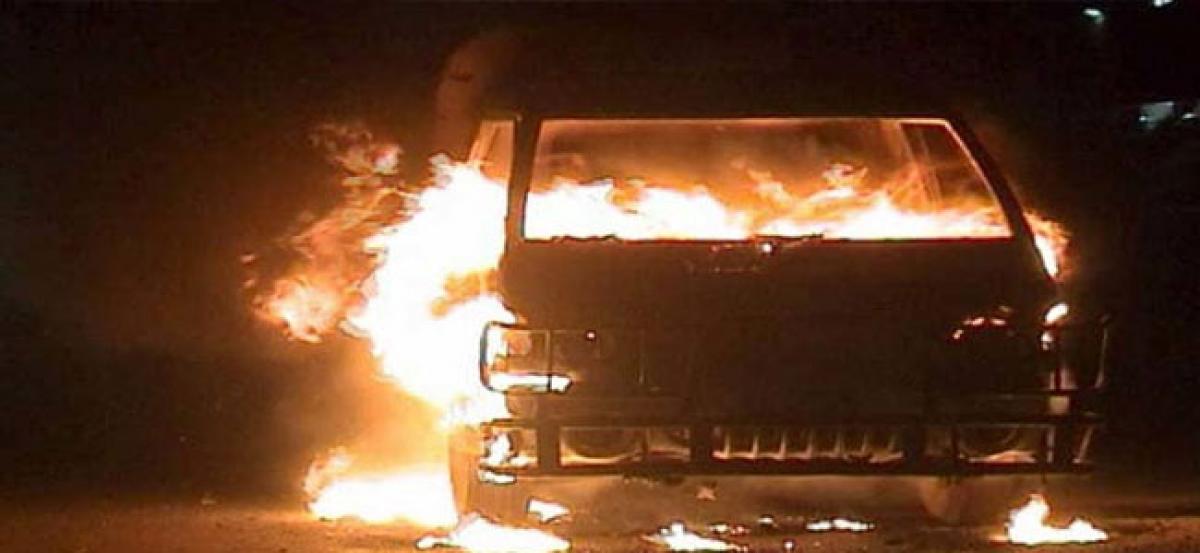 Highlights
A moving lorry suddenly caught fire at Bahadurpura in Hyderabad on Tuesday morning The fire services were alerted immediately, one fire tender and a Mist Bullet was deployed to the scene from Chandulal Baradari
A moving lorry suddenly caught fire at Bahadurpura in Hyderabad on Tuesday morning. The fire services were alerted immediately, one fire tender and a Mist Bullet was deployed to the scene from Chandulal Baradari. They doused the flames within a short time.
No one suffered any injuries in the incident. The lorry carrying mattresses and was on its way to delivery, when it caught fire.
Fire Services officials are not certain for the cause of the fire and are investigating further into the matter.