TTD announces revised plan on restricted darshan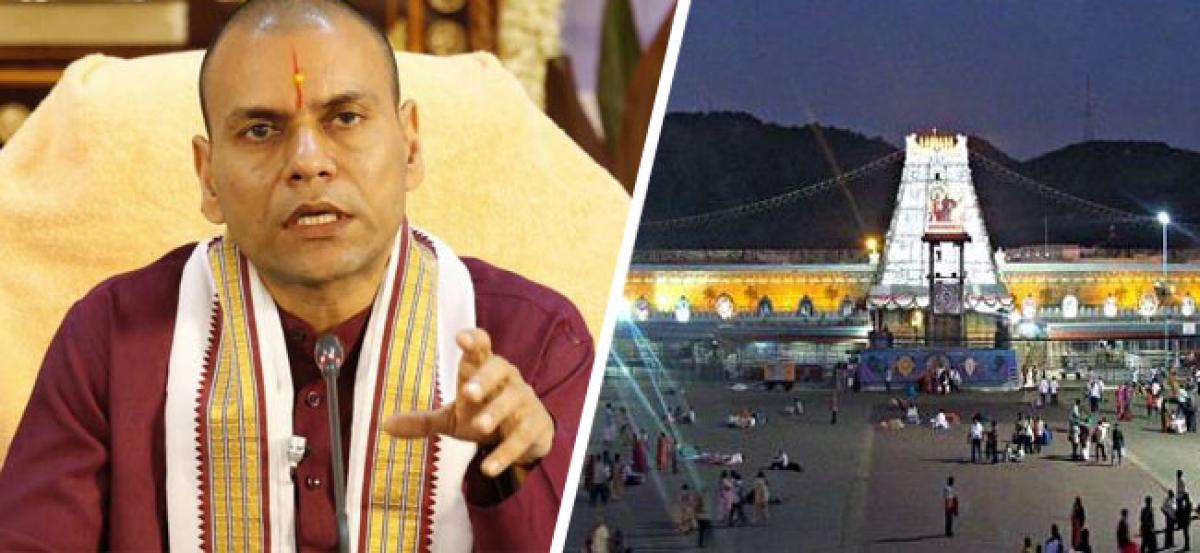 Highlights
In the wake of the severe backlash from pilgrims over the decision to restricted darshan at the Venkateswara temple in Tirumala during Mahasamprokshanam, the TTD on Tuesday decided to announce the revised plan
In the wake of the severe backlash from pilgrims over the decision to restricted darshan at the Venkateswara temple in Tirumala during Mahasamprokshanam, the TTD on Tuesday decided to announce the revised plan.
The TTD administration decided to provide darshan to pilgrims in limited numbers from Aug 11 to 16 during the 'Ashtabandhana Balalaya Maha Samprokshanam'.
Previously, the TTD had canceled darshan at the temple from August 11 to 17 citing time constraints to accommodate a large number of pilgrims expected during the holidays.
The darshan will now be in limited numbers in the available time through the Vaikuntham queue complex. Board Chairman Putta Sudhakar Yadav and Executive Officer Anil Kumar Singhal announced the decision post the TTD trust board meeting held at Tirumala on Tuesday.
Mr Singhal said that they received over 1,100 suggestions in the form of calls and emails where 33% expressed the wish to provide darshan to those who reach Tirumala.