Dial 1100 for Fair Price Shop dealer irregularities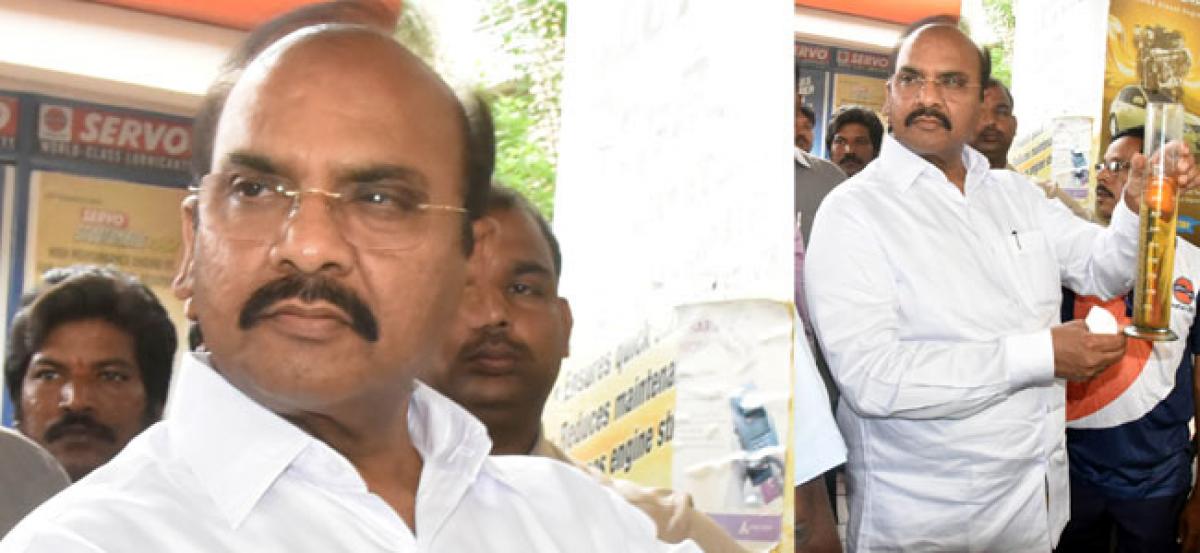 Highlights
Andhra Pradesh Civil Supplies Department launched a phone number dial 1100 to register irregularities of Fair Price Shops The beneficiaries whoever facing troubles from the Fair Price Shop dealers like less weight of commodities and demanding for extra prices can lodge their complaints and grievances by dialing 1100
Visakhapatnam: Andhra Pradesh Civil Supplies Department launched a phone number 'dial 1100' to register irregularities of Fair Price Shops. The beneficiaries whoever facing troubles from the Fair Price Shop dealers like less weight of commodities and demanding for extra prices can lodge their complaints and grievances by dialing 1100.
Minister for Civil Supplies P.Pullarao released a poster of 'dial 1100' in Visakhapatnam on Friday. The minister directed all the officials to arrange the posters in all public areas and every Fair Price Shop to educate the beneficiaries.
The Civil Supplies Minister inspected a petrol outlet located in Seethammadhara in the city along with the senior officials of the department. He examined the quality of the fuel and weighing machine. While observing some irregularities in the outlet, the minister warned the dealer. On the occasion, he directed the officials to inspect all the petrol outlets in the city till in the evening.