Chandrababu promised to acquire only 1850 acres: Pawan Kalyan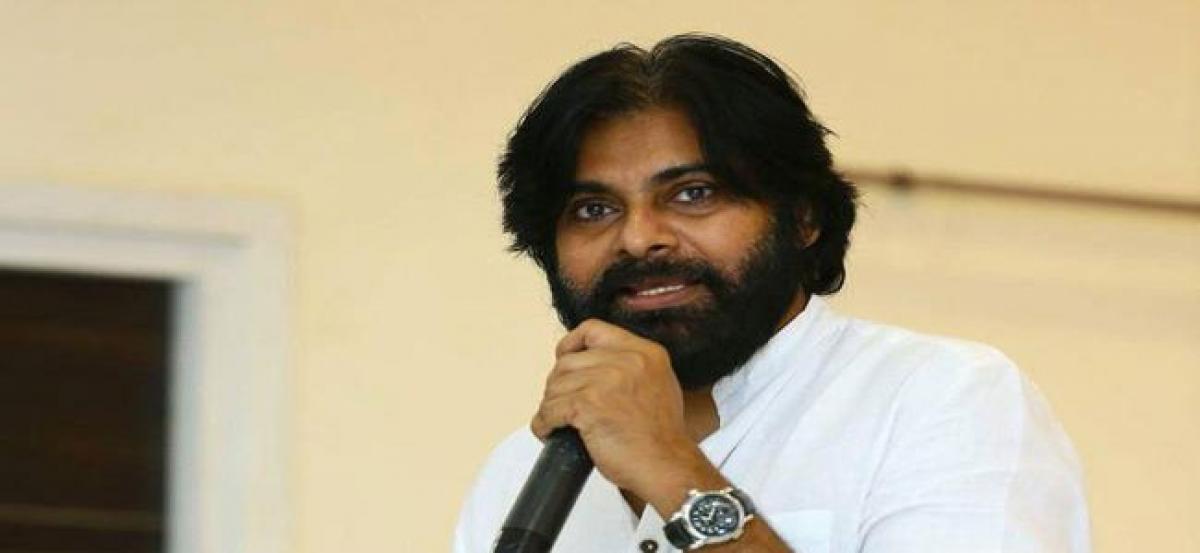 Highlights
Jana Sena chief Pawan Kalyan has once again launched a vehement attack on Andhra Pradesh chief minister Chandrababu Naidu on the issue of land acquisition for Amaravati
Jana Sena chief Pawan Kalyan has once again launched a vehement attack on Andhra Pradesh chief minister Chandrababu Naidu on the issue of land acquisition for Amaravati.
Speaking at Vijayawada on Saturday, Pawan said that Chandrababu had promised to acquire only 1850 acres for the capital. But now, he has acquired nearly one lakh acres. He said Chandrababu Naidu cannot behave like a monarch and do whatever he wants.
If he behaves like a dictator, the people will revolt, Pawan said. He said, if needed, he would lead a farmer's padayatra on the lines of Maharashtra farmers' protest and lay a siege to Chandrababu's residence.