Private hospital lift collapses; Telangana Minister Jogu Ramanna has a narrow escape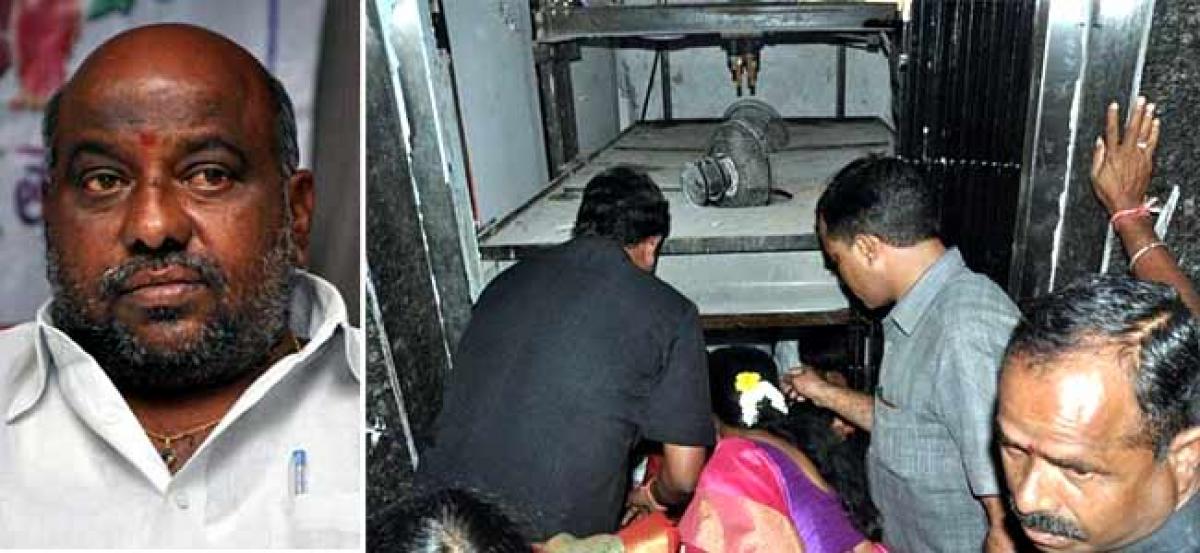 Highlights
Forest and environment Minister Jogu Ramanna and local legislator N Diwakar Rao on Monday managed to escape a mishap without any injuries after a lift of a private hospital fell to the ground floor
Forest and environment Minister Jogu Ramanna and local legislator N Diwakar Rao on Monday managed to escape a mishap without any injuries after a lift of a private hospital fell to the ground floor.
The Minister and the MLA who were present to inaugurate the private hospital were heading to the third floor when the left fell to the ground floor from the first floor. Both had a narrow escape and did not receive injuries.
Police informed that the incident occurred after the cables of the lift snapping due to overloading.
Local MLA N Diwakar Rao and many other public representatives were in the lift when it collapsed but none of them sustained injuries.