Two killed as biker tries to avoid hitting a pedestrian crossing road on Tank Bund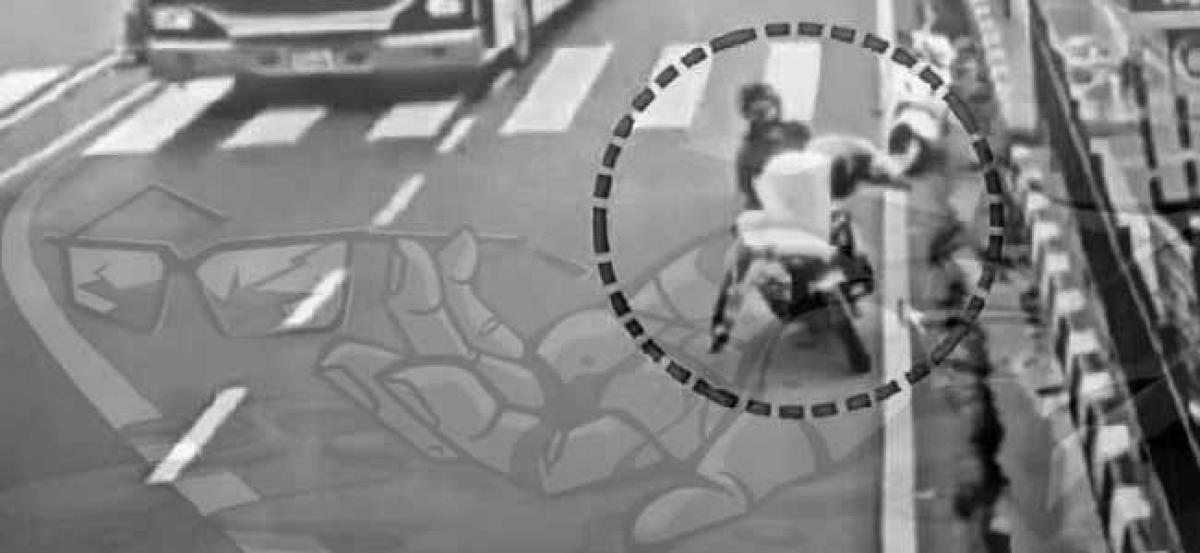 Highlights
Two students were killed in a tragic road accident on Tank Bund in the early hours of Sunday The students who were triple riding on a twowheeler crashed as the rider tried to avoid hitting a pedestrian crossing the road The mishap occurred near Kandukuri Veereshalingam statue
Two students were killed in a tragic road accident on Tank Bund in the early hours of Sunday.
The students who were triple riding on a two-wheeler crashed as the rider tried to avoid hitting a pedestrian crossing the road. The mishap occurred near Kandukuri Veereshalingam statue.
The deceased were identified as Vijay, an Intermediate student, and Sai Manoj, a polytechnic student. Their friend, Raised Yadav, also a polytechnic student, sustained injuries and is undergoing treatment at a hospital in Balanagar.
According to the police, Vijay lost control over the bike when a pedestrian crossing the road suddenly cut his way and slammed the brakes to avoid hitting the pedestrian. The vehicle skid and the trio fell to the ground. Since Vijay was not wearing a helmet, he suffered severe injuries and succumbed to death at 3 am while Manoj breathed his last at around 5.30 am.