Rahul Gandhi to visit Hyderabad on two-day tour from Aug 13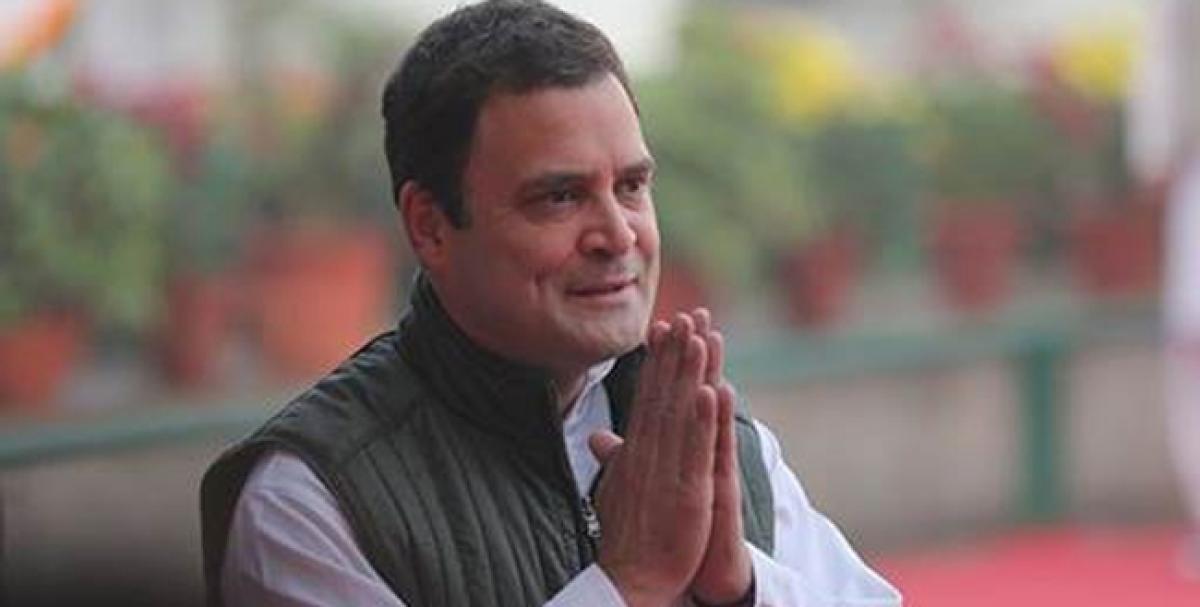 Highlights
Congress president Rahul Gandhi will visit Hyderabad on a two day tour from August 13
Hyderabad: Congress president Rahul Gandhi will visit Hyderabad on a two-day tour from August 13.
Speaking to media persons at Gandhi Bhavan on Thursday, Telangana Pradesh Congress Committee (TPCC) President Capt. N. Uttam Kumar Reddy informed that besides participating in the Praja Chaitanya Bus Yatra in Ranga Reddy district, Rahul Gandhi would also address a series of meetings during his two-day tour in the city.
When asked for reaction on comments made by IT Minister K. Tarakarama Rao, Uttam Kumar Reddy described KTR's remarks as 'childish'.
Earlier, Uttam Kumar Reddy formally launched the TPCC IT Cell and announced the appointment of Kalvakuntla Madan Mohan Rao as its chairman. He said that the IT Cell would play a major role in creating a link between the party, leaders and cadres. He said that the Congress party was trying to make utmost use of technology to enable its cadre reach the people with party's policies and ideology. Further, he said the IT Cell would help in exposing the failures of TRS and BJP Governments.
Speaking on the occasion, Madan Mohan Rao said that the IT Cell would act a bridge between the party and cadre through an innovative programme 'Congress Human Resources Management System (CHARMS). He said the new system would further strengthen the network for dissemination of information from the Congress party to the common people.