Saudi aircraft remains grounded in Hyderabad airport after bird-hit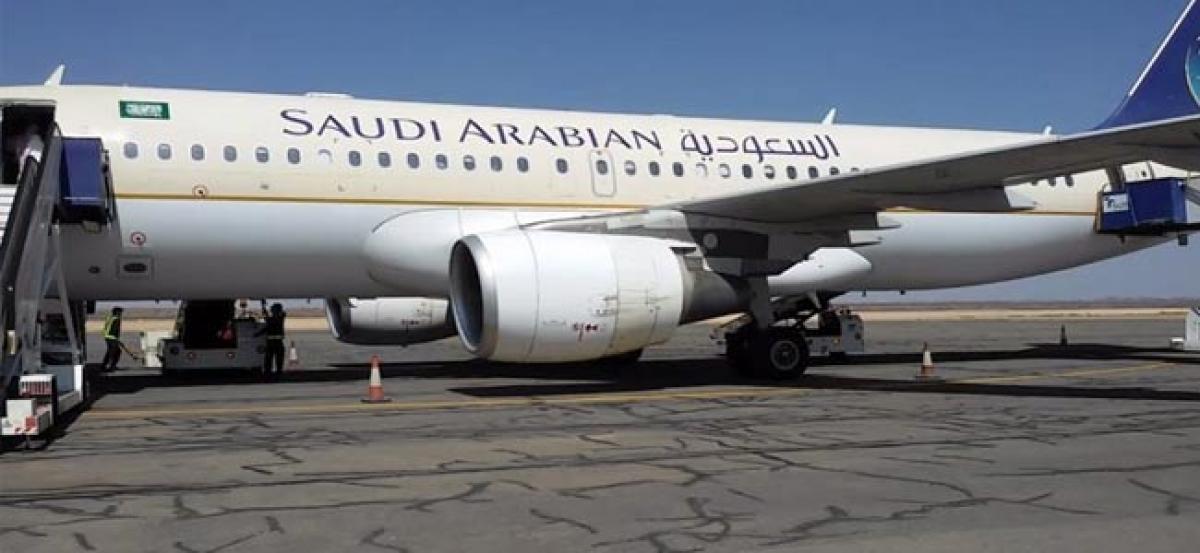 Highlights
A Saudi Arabian Airlines flight from Riyadh landed at the Rajiv Gandhi International Airport RGIA on Monday but a birdhit caused the plane to remain grounded at the airport 24 hours after its scheduled return departure
A Saudi Arabian Airlines flight from Riyadh landed at the Rajiv Gandhi International Airport (RGIA) on Monday but a bird-hit caused the plane to remain grounded at the airport 24 hours after its scheduled return departure.
The passengers on this flight, supposed to travel back to Riyadh from Hyderabad were accommodated in a different flight on Tuesday.
According to the sources, the pilot and co-pilot noticed that a bird had hit the aircraft while it was proceeding towards the parking bay.
Airport officials revealed that the nose of the aircraft has to be replaced and several other safety aspects need to be checked before the airplane can take off.
The plane is still grounded and is expected to return to Riyadh only in a day or two.