Srisailam dam fills up, four gates lifted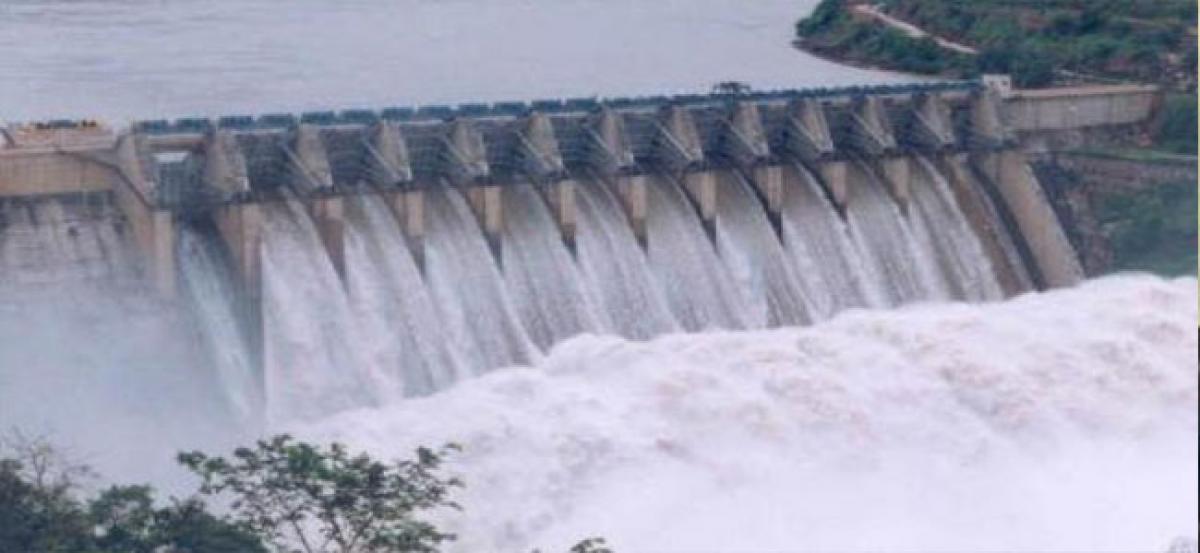 Highlights
Due to the rains in the upper terrains and flood water flowing in Tungabhadra and Krishna river, a heavy inflow of water is flowing into Srisailam dam registering as much of 3 lakh cusecs of water inflow
Due to the rains in the upper terrains and flood water flowing in Tungabhadra and Krishna river, a heavy inflow of water is flowing into Srisailam dam registering as much of 3 lakh cusecs of water inflow.
Four gates of Srisailam dam were lifted on Saturday releasing 2,07,561 cusecs. With the water level of the project touching 881 Ft compared to the Full Reservoir Level (FRL) of 885 Ft, the project is receiving an inflow of 3,47,671 cusecs.
Meanwhile, the Nagarjuna Sagar project has been receiving nearly 1.7 lakh cusecs as its instant inflows and is expected to rise further in the next 24 hours with the water let off from Srisailam adding to the volume.
According to the NSP Chief Engineer S Sunil, water will be released to the NSP left canal which has an ayacut of 6.4 lakh acres, from August 22.
The reservoir level of NSP moved past 530.4 ft on Saturday compared to the FRL of 590 ft.