Three men threaten to upload morphed pictures of woman to extort Rs 5 crore; arrested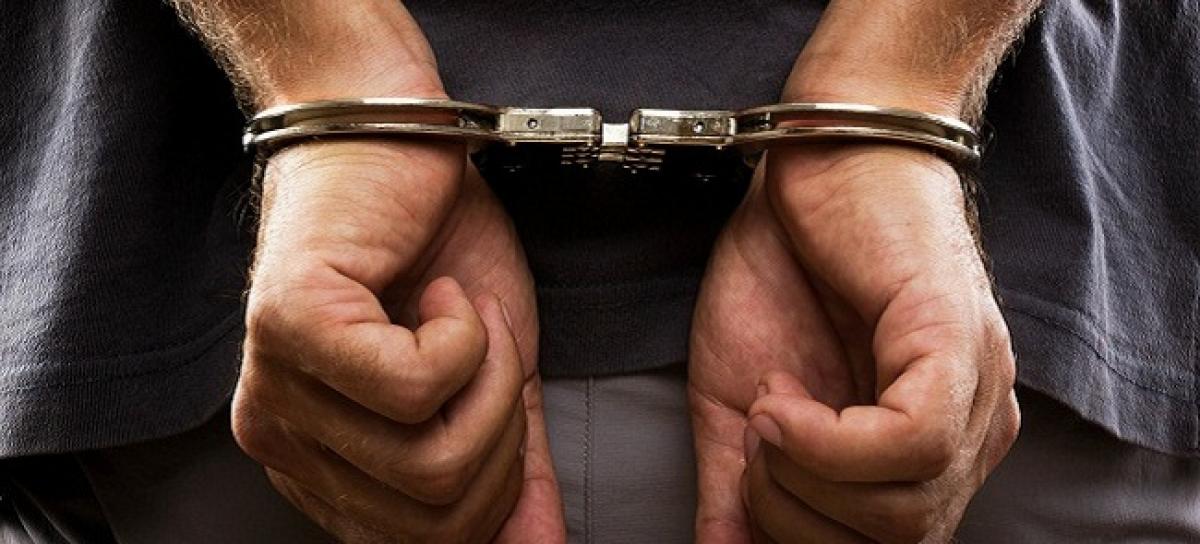 Highlights
Three men were arrested by the Hyderabad Cyber Crime police on Saturday for threatening to upload the morphed pictures of a woman on the internet and extort Rs 5 crore from her family
Three men were arrested by the Hyderabad Cyber Crime police on Saturday for threatening to upload the morphed pictures of a woman on the internet and extort Rs 5 crore from her family.
The trio, downloaded pictures of the woman from her social media account further editing them with pornographic content. They threatened the woman to pay the ransom else the pictures would be released on social media.
Hyderabad Cyber Crime police tracked them down and arrested the three of them based on the complaints filed by the woman.
The police informed that the main accused, Manikya Vineeth, an event manager from Nizamabad knew the woman and used the pictures of her from Facebook, morphing them with the help of his friends.
He later sent the edited pictures to the woman via WhatsApp and threatened to upload the pictures on social media if Rs 5 crore was not paid as ransom. The woman along with her family approached the Hyderabad cyber crime police, who then constituted a team and nabbed the culprits.
Vineeth's friends have been identified as Vaggu Ganesh, a photographer from Mancherial, and Gollapalli Mahesh, a videographer from Karimnagar.