KTR appeals to Telangana immigrants to utilise UAE amnesty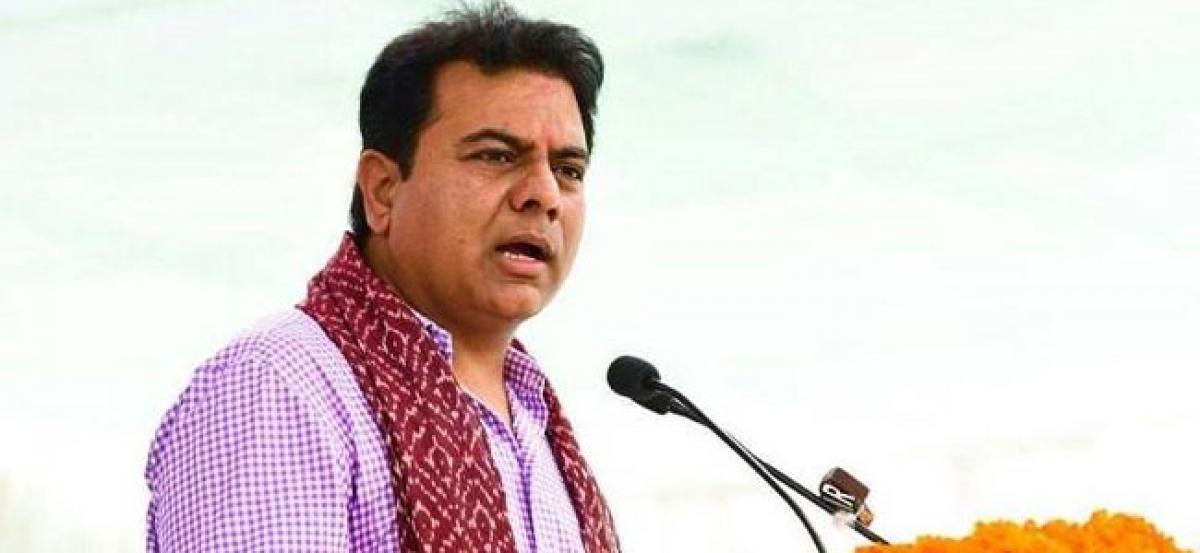 Highlights
Minister for NRI Affairs KT Rama Rao on Sunday made an appeal to the Telangana immigrants in UAE make use of the Amnesty2018 announced by the government of United Arab Emirates from August 1 to October 31 this year
Minister for NRI Affairs KT Rama Rao on Sunday made an appeal to the Telangana immigrants in UAE make use of the 'Amnesty-2018' announced by the government of United Arab Emirates from August 1 to October 31 this year.
Indian immigrants staying illegally in UAE can get their stay regularised during the amnesty period and people with valid passports can get their exit permit without the ban and return to India.
Those who entered UAE illegally will be able to get exit clearance with two years ban and can re-enter UAE after two years. Appropriate help will be provided to the people whose passports have expired or lost or kept by sponsors.
KTR said that the NRI affairs department is collecting details from Embassy in Abu Dhabi, Consulate in Dubai and people in UAE.