Hyderabad HC dismisses PIL over selling eatables at higher rates in multiplexes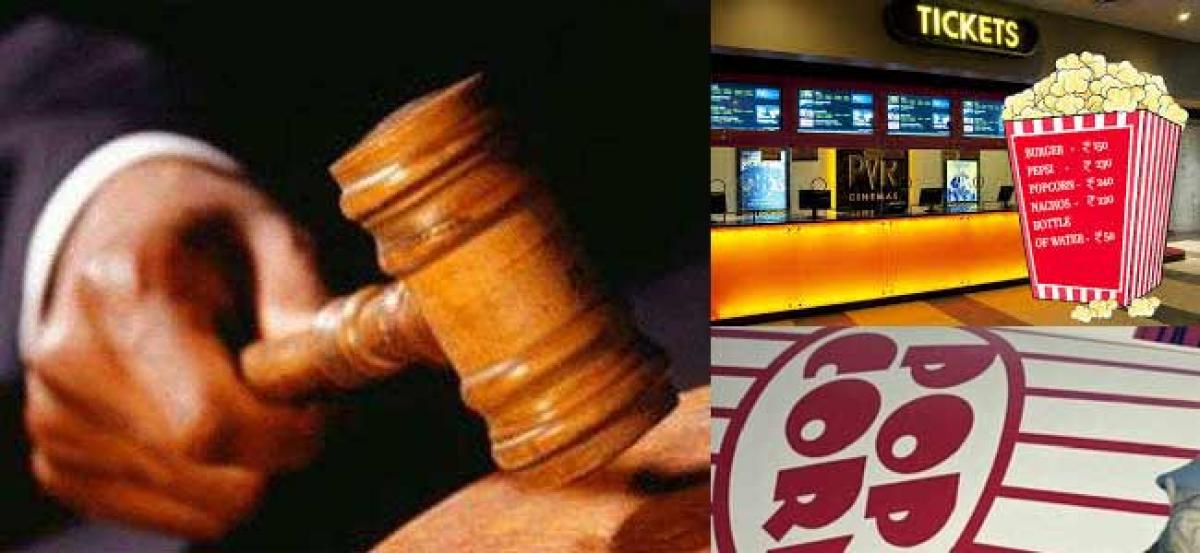 Highlights
Dismissing the PIL filed to take steps restraining the stalls in multiplex theatres in Telangana from selling nonpackaged food items, cool drinks, etc at higher rates, a division bench of the Hyderabad High Court on Tuesday questioned the need to eat during those three hours in theatres
Dismissing the PIL filed to take steps restraining the stalls in multiplex theatres in Telangana from selling non-packaged food items, cool drinks, etc at higher rates, a division bench of the Hyderabad High Court on Tuesday questioned the need to eat during those three hours in theatres.
The PIL filed sought directions to the authorities concerned to direct the management to allow the audience to take outside food items and water bottles into multiplexes.
The Bench observed that people can opt for normal theatres instead of multiplexes and also approach consumer forums for a remedy in regard to exorbitant rates or lack of quality.
Adding that judicial review is not possible in this PIL involving issues relating to the Cinema Regulation Act, Food Safety Act, Weights, and Measures Act, the bench also stated that the management of multiplexes is also not made by respondents to the PIL.