Hyderabad Police rescue three children from kidnappers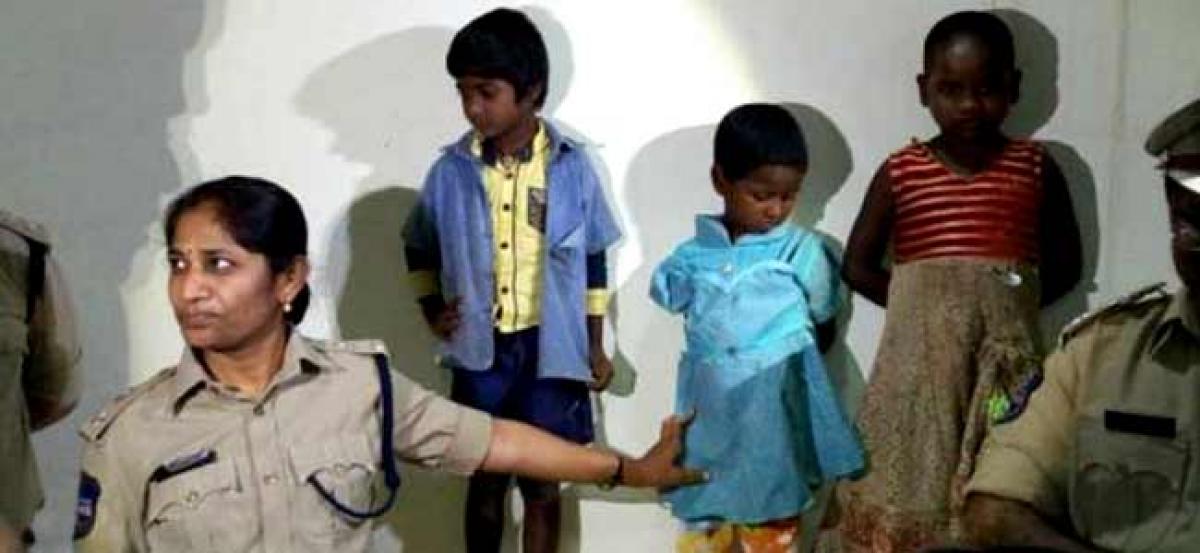 Highlights
Three children were rescued by the Hyderabad Police on Tuesday from their abductorsAccording to the police, one of the boys, Ayush, was abducted by two women from Secunderabad Railway Station on Monday when his mother had gone to buy breakfast
Three children were rescued by the Hyderabad Police on Tuesday from their abductors.
According to the police, one of the boys, Ayush, was abducted by two women from Secunderabad Railway Station on Monday when his mother had gone to buy breakfast. The mother noticing her child missing immediately complained to the Railway Police and later to the local police.
Based on the complaint, the police team checked the CCTV footage and noticed two women taking Ayush and boarding an RTC bus.
The conductor of the bus later shared the information about the accused women, following which the police team launched a search operation to nab them.
The two women were eventually nabbed and the police rescued Ayush, along with two other abducted children.