Miraculous escape for 50 school children as bus hits transformer in Peddapalli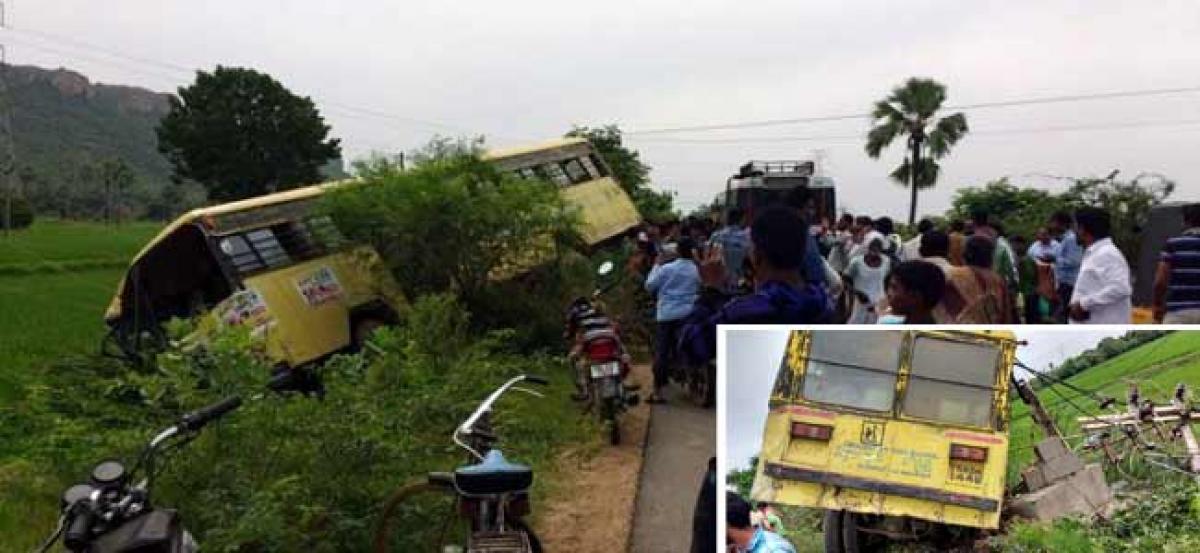 Highlights
A major mishap was averted in Peddapalli on Saturday morning after a school bus filled with children hit an electric transformer in Hanumanthunipet village
A major mishap was averted in Peddapalli on Saturday morning after a school bus filled with children hit an electric transformer in Hanumanthunipet village.
The school children had a miraculous escape after the bus was held back on electric wires which prevented the vehicle from toppling over in agricultural fields.
The lack of power supply at the time of accident saved the children.
According to the details, at around 8.45 am, the driver reportedly lost control of the vehicle and hit a transformer while turning the vehicle near Sammakka Khaman.
However, it fell on electric wires after hitting the transformer which saved the day.
The bus belonged to Cresent High School and was carrying about 50 students at the time of the accident. The bus was returning from Vennampalli of Kalwasrirampur mandal to Peddapalli when the mishap occurred. Eight students suffered minor injuries and were given immediate first-aid.