Rahul Gandhi promises special status to AP in Berlin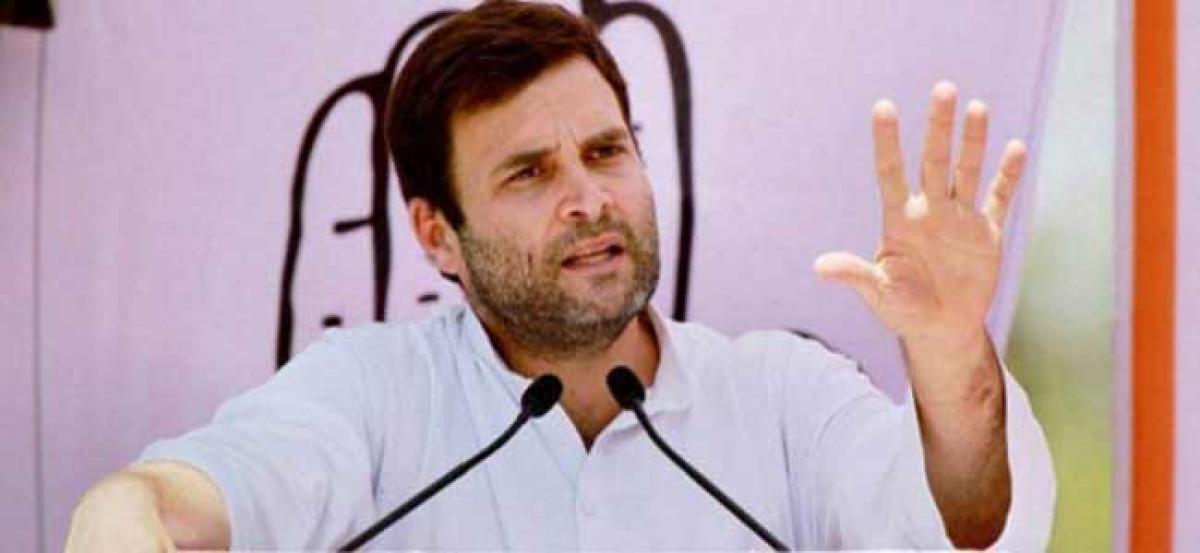 Highlights
Rahul Gandhi has given a good news to the state of Andhra Pradesh Rahul Gandhi, who is currently on a five day tour of Germany has said that he would accord special status to Andhra Pradesh if he came to power
Rahul Gandhi has given a good news to the state of Andhra Pradesh. Rahul Gandhi, who is currently on a five day tour of Germany has said that he would accord special status to Andhra Pradesh if he came to power. Addressing the Indian Overseas Congress meet in Berlin, he said former Prime Minister Manmohan Singh had promised special status to Andhra Pradesh and that he would honour the commitment.
Significantly, there was alround criticism of Rahul Gandhi for not even making a passing mention of the special status issue during the No Confidence Motion debate in Parliament. He did not make a reference during a motion, whose notice was given by the TDP specifically on the issue of special status to AP. This was roundly criticized and it appears Rahul made this comment to mollify those upset with his silence on the issue. He is said to have made this comment as Raghuveera Reddy and others have reportedly impressed upon him the need to issue a clarification on the issue.
Meanwhile, his speeches in Germany have become controversial. He said that because of Modi's working style, the ISIS was growing. He also made remarks claiming that Guru Nanak has inspired him.