Decision on early elections will be announced on September 6: KTR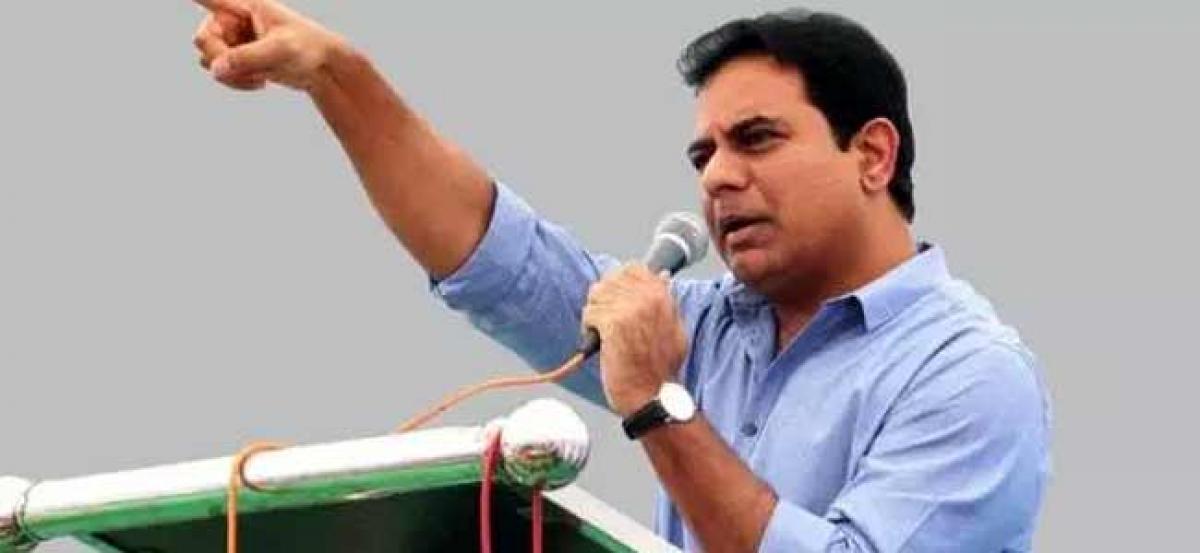 Highlights
Telangana Industry and IT Minister KT Rama Rao on Monday addressed the media amidst the reports surfacing that Chief Minister K Chandrasekhar Rao is set to announce dissolving the Assembly on September 6
Telangana Industry and IT Minister KT Rama Rao on Monday addressed the media amidst the reports surfacing that Chief Minister K Chandrasekhar Rao is set to announce dissolving the Assembly on September 6.
Clarifying that a decision on dissolving the Assembly and the possibility for early elections will be taken in four days, KTR said that the countdown has begun to finalize the early elections.
The Minister further dismissed the Telangana Congress leader Revanth Reddy's remarks that KCR and the TRS government looted the state adding that they have looted Telangana people's hearts and not money as alleged by the opposition.