Fake Job Racket Busted in Hyderabad, 4 Held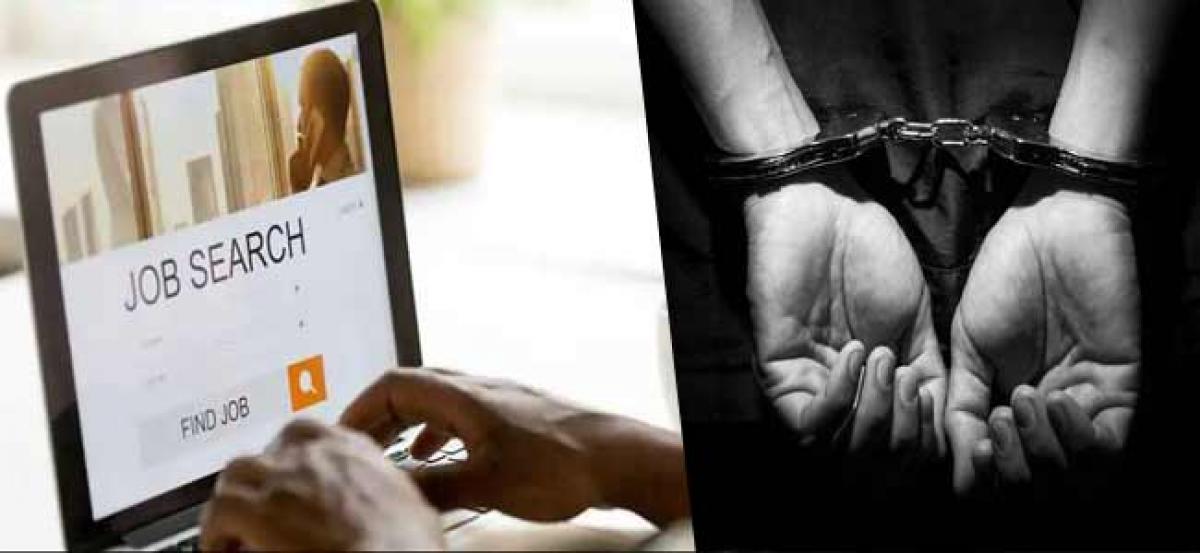 Highlights
Four people were arrested on the charges of running a fake job racket and cheating youngsters in Hyderabad on TuesdayThe victims identified as V Ankamamidi Srikanth 34, Kanekanth Sanjay 50, Bandaru Gouri Shankar 50 and Dhanturi Umadevi 44 have cheated the people promising them showing the jobs in top companies, including Indian Railways
Hyderabad: Four people were arrested on the charges of running a fake job racket and cheating youngsters in Hyderabad on Tuesday.
The victims identified as V Ankamamidi Srikanth (34), Kanekanth Sanjay (50), Bandaru Gouri Shankar (50) and Dhanturi Umadevi (44) have cheated the people promising them showing the jobs in top companies, including Indian Railways. According to LB Nagar police, the accused would approach unemployed youth in the city and promise them of getting jobs in different entities. They further demanded Rs 16 lakh from each candidate and collected Rs 5 lakh in advance.
After procuring money from the candidates, they used to send fake emails and call letters asking them to attend the training programme. The fraudsters also collected Rs 8 lakh from two job-seekers on the pretext of a training programme and took them to Delhi.
On learning that they have been cheated, the duo returned to the city and lodged a complaint against the suspects. Based on the complaint registered at Chaitanyapuri police station, the police took the accused into custody and has sent them for remand.