Hyderabad Twin Blasts: IM Operatives Used Time Bombs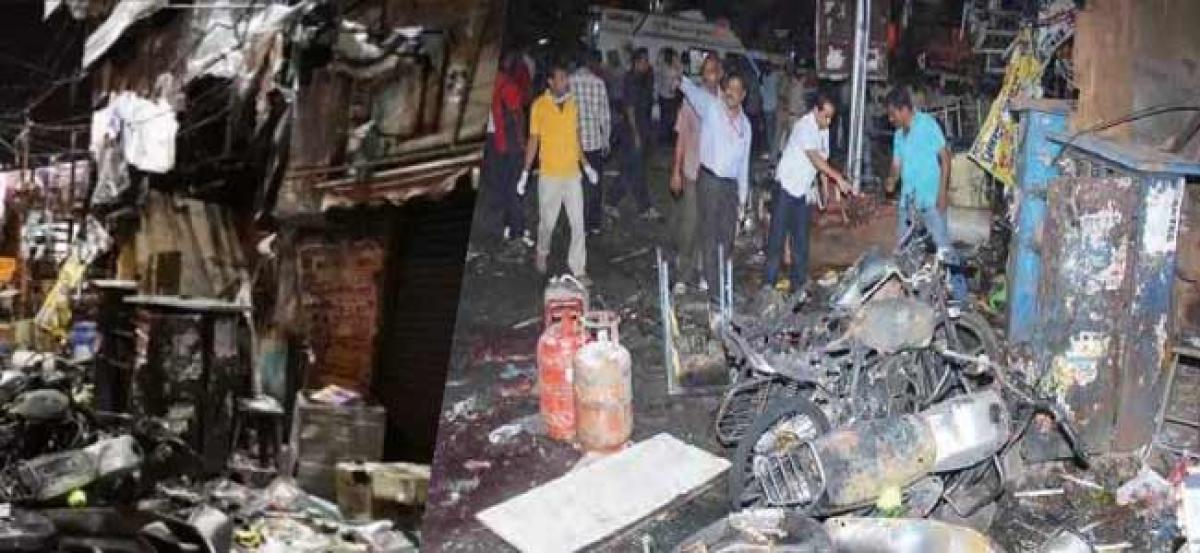 Highlights
Time bombs were used by the Indian Mujaheedin operatives for successfully executing the blasts in Hyderabad in August 2007 The blasts which occurred in the areas like Gokul Chat and Lumbini Park had created shockwaves among the people in the city leaving numerous people dead on the spot
Hyderabad: Time bombs were used by the Indian Mujaheedin operatives for successfully executing the blasts in Hyderabad in August 2007. The blasts which occurred in the areas like Gokul Chat and Lumbini Park had created shockwaves among the people in the city leaving numerous people dead on the spot.

Another bomb planted near a shopping mall in Dilsukhnagar was defused by the bomb disposal squads after a motorcyclist noticed a bag attached to his bike. According to Malakpet Traffic Inspector M.Prabhakar, the motorcyclist handed over the bag containing the bomb to the former when he was clearing the traffic in the area.

After noticing the bomb inside the bag, Inspector M. Prabhakar alerted the bomb disposal squads who then shifted the bag to an open place and defused it.

Around 42 persons were killed and 50 others injured in the blasts that took place on August 25, 2007.
The National Investigation Agency (NIA) special court which is hearing the case has postponed the verdict to September 4.