Bad Roads To Be Fixed Soon: KTR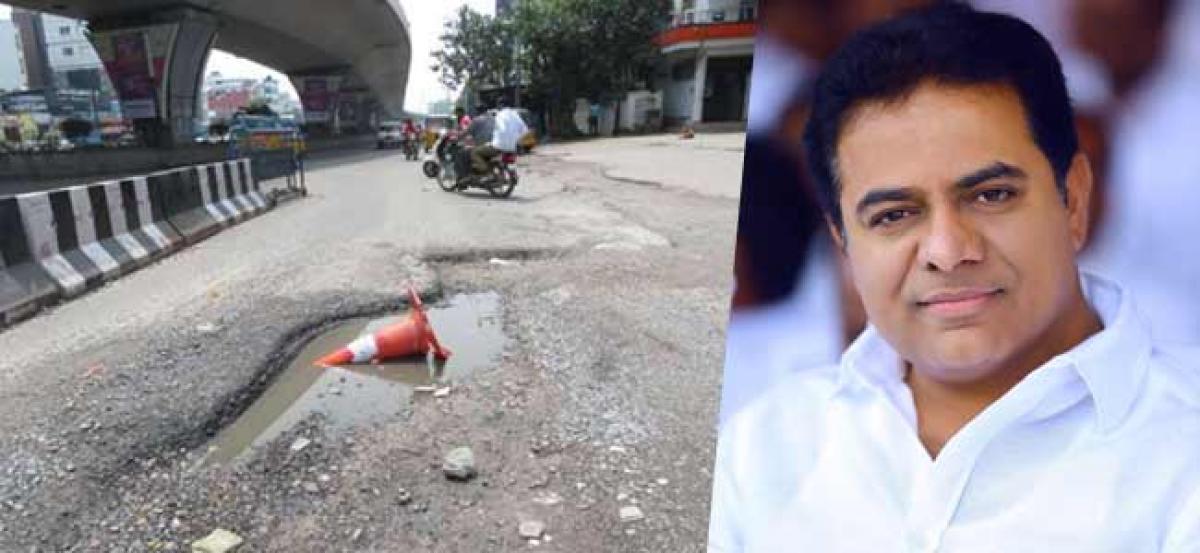 Highlights
MAUD minister KT Rama Rao expressed sorrow on the bad state of Hyderabad roads and promised to fix them soonWhile inaugurating the rejuvenated Durgam Cheruvu lake at Madhapur on Tuesday, the minister said that he was not happy with the roads in Hyderabad
Hyderabad: MAUD minister KT Rama Rao expressed sorrow on the bad state of Hyderabad roads and promised to fix them soon.
While inaugurating the rejuvenated Durgam Cheruvu lake at Madhapur on Tuesday, the minister said that he was not happy with the roads in Hyderabad.
He further continued the poor condition of the roads was due to the development works being carried out in the city.
"Of the 9000 km of road in the city, 3000 km have been dug to lay a water pipeline," he observed. Adding to that he also said that it takes some time to restore them.
Vowing to fix them, KTR said that the Telangana government has sanctioned many development works and will also concentrate on improving the roads after the completion of all the development works in the city.
He also said that a 500-metre tunnel from ITC Kohinoor to Khajaguda will come up soon in addition to the flyover at Mindspace.