Ground breaking ceremony of Cancer Care Institute held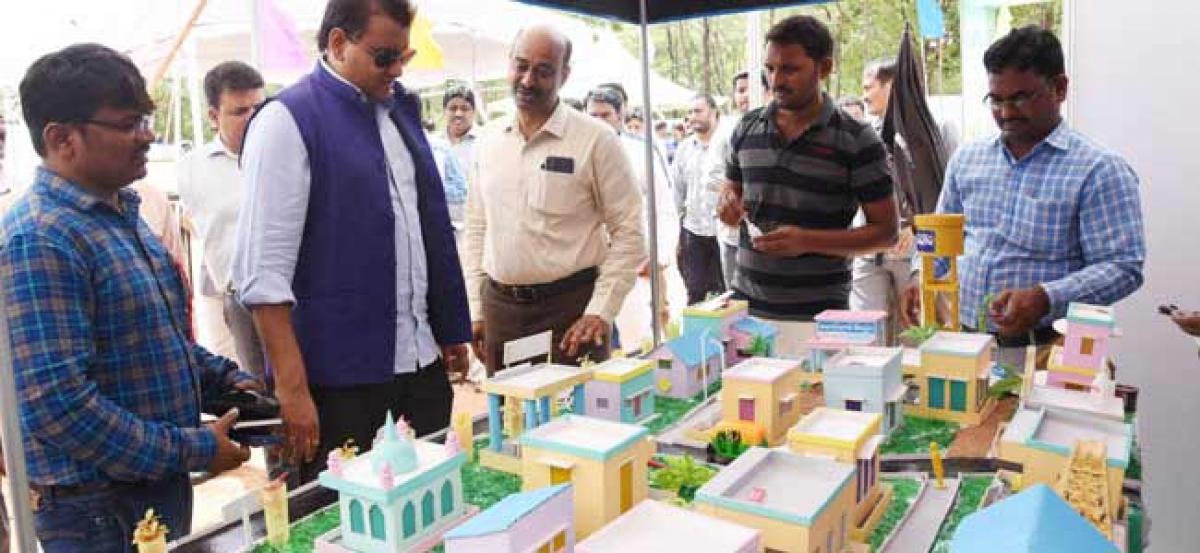 Highlights
The Chief Minister N Chandrababu Naidu laid foundation stone for Sri Venkateswara Institute of Cancer Care Advanced Research to be established by Tata Trusts for which they have entered an MoU with TTD in 2017 Tata Trusts Chairman Ratan Naval Tata was present on the occasion
Tirupati: The Chief Minister N Chandrababu Naidu laid foundation stone for Sri Venkateswara Institute of Cancer Care & Advanced Research to be established by Tata Trusts for which they have entered an MoU with TTD in 2017. Tata Trusts Chairman Ratan Naval Tata was present on the occasion.
The ground breaking ceremony of the proposed facility was held amidst chanting of 'Veda mantras' at the project site on Alipiri-Cherlopalli road in Tirupati on Friday. Under the MoU Tata Trusts have setup a special purpose vehicle 'Alimelu Charitable Foundation' (ACF). The first phase of the Institute to become operational in mid 2019. Tata Trusts have claimed that the state of the art institution at Tirupati, the 4th most liveable city in India will have all modern facilities and equipment and will have 20 linear accelerators.
It will help in diagnosing the disease at the early stages itself so that mortality rates can be improved significantly. Before coming to the dais CM visited various stalls established at the venue. He has arrived at the venue almost two hours behind the schedule. MPs Kesineni Srinivas, N Siva Prasad, MLA M Suguna, Principal Secretary of Medical and Health department Poonam Malakondaiah, TTD Trust Board Chairaman P Sudhakar Yadav, TTD AK Singhal, Collector PS Pradyumna, ZP Chairperson S Geervani, TUDA Chairman G Narasimha Yadav and other officials were present.