Pragati Nivedana Sabha: KTR, Mahendar Reddy give a miss to cabinet meeting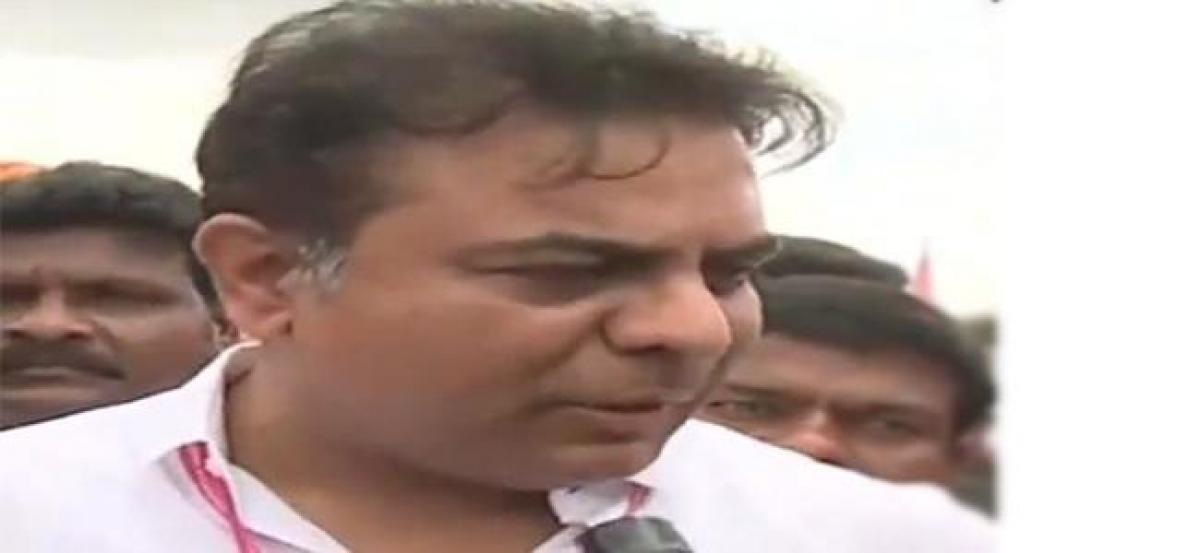 Highlights
KTR also asserted that the aim of the meet is to present welfare works done by the party in four and a half years
Kongara Kalan has become a venue for mammoth public meeting Pragati Nivedana Sabha proposed by the TRS government. It is learnt that the Chief Minister K Chandrasekhar Rao along with the cabinet ministers will hold a meeting before the start of Pragati Nivedana Sabha.
But the minister KT Rama Rao and Minister for Transport Mahendra Reddy will give a miss to the meeting to oversee the arrangements at the Pragati Nivedana Sabha venue. Speaking to the media the MAUD minister said numerous people have turned up to attend the meeting which is going to be a remembered for a long time. He also asserted that the aim of the meet is to present welfare works done by the party in four and a half years.
KTR also opined that today's cabinet meeting will not be the last one this term, amid much hype and speculation over Chief Minister K Chandrashekhar Rao's (KCR) decision to dissolve the Legislative Assembly. He also hit out at opposition parties for levelling baseless allegations on the meeting.