Pragati Nivedana Sabha: Proud moment for DCP father to salute his SP daughter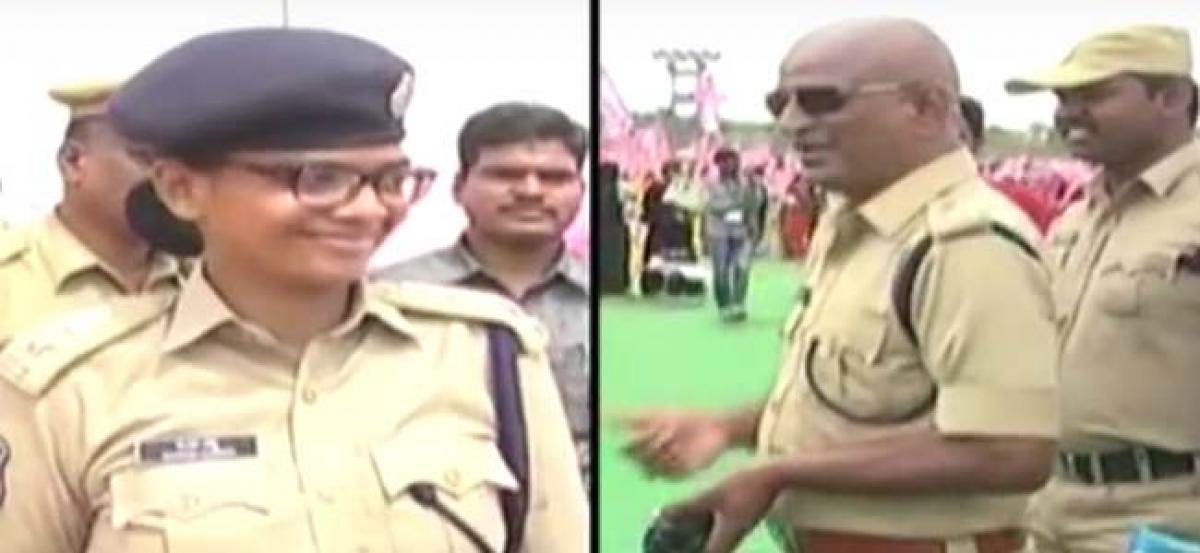 Highlights
A father and daughter both belonging to police department came face to face at Pragati Nivedana Sabha where the father saluted his daughter
Hyderabad: A father and daughter both belonging to police department came face to face at Pragati Nivedana Sabha where the father saluted his daughter.
Sindhu Sarma who is superintendent of police of Jagitial district has been appointed as a special officer at the public meeting to oversee the crowd attending the meet. Sindhu's father Deputy Commissioner of Police AR Umamaheswara Sarma has also been deployed at the grand meeting.
When Sindhu reached the venue, she got a salute from his father which is a proud moment for both of them.
Though we both are into the police department, we have not come across each other. When I saw her at the venue, I saluted her as she is my superior. But in the house we are like any father and daughter, said Umamaheswara Sarma adding that he was lucky to work with his daughter at Pragati Nivedana Sabha.
Sarma who is currently rendering his services as Deputy commissioner of police in Malkajgiri area will be retired next year. He started off his career as a sub-inspector in 1985.