Fire breaks out at Kukatpally godown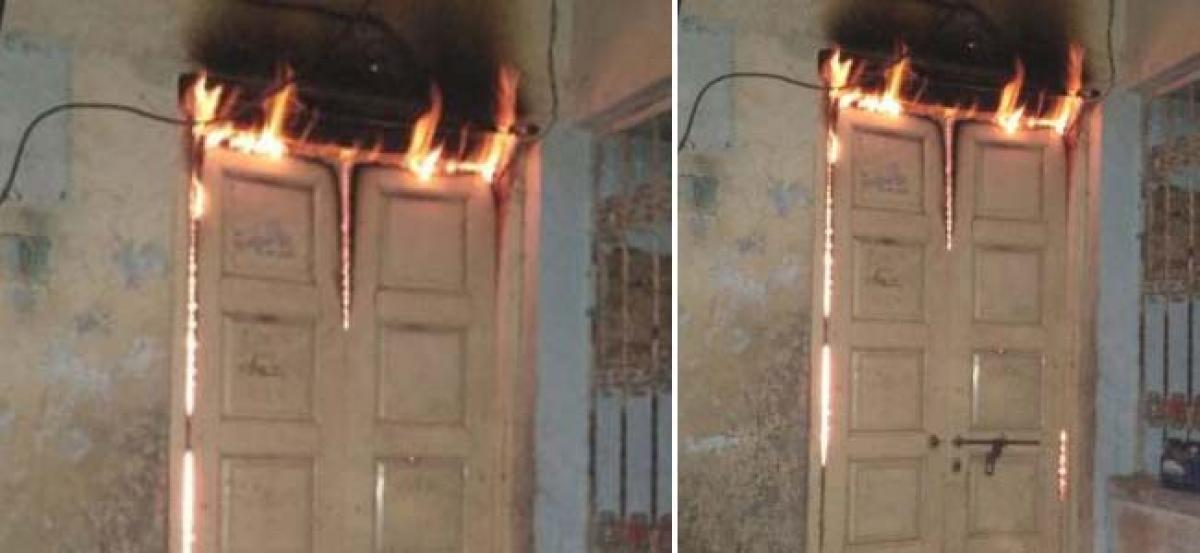 Highlights
A diaper godown at Vinayak Nagar in Kukatpally has been burnt to ashes after a massive fire broke out in the ground floor of the building in the wee hours on Wednesday No casualties have been reported
A diaper godown at Vinayak Nagar in Kukatpally has been burnt to ashes after a massive fire broke out in the ground floor of the building in the wee hours on Wednesday. No casualties have been reported.
The building in the residential area of Vinayak Nagar turned into a godown as no one was staying in it. It is learnt that the godown caught fire around 3 am due to a short circuit. Locals alerted the fire tenders who worked for more than three hours to douse the flames in the building. The loss of the accident is yet to be ascertained.
The police registered a case and are investigating into the issue.