CM KCR calls ministers at 12 noon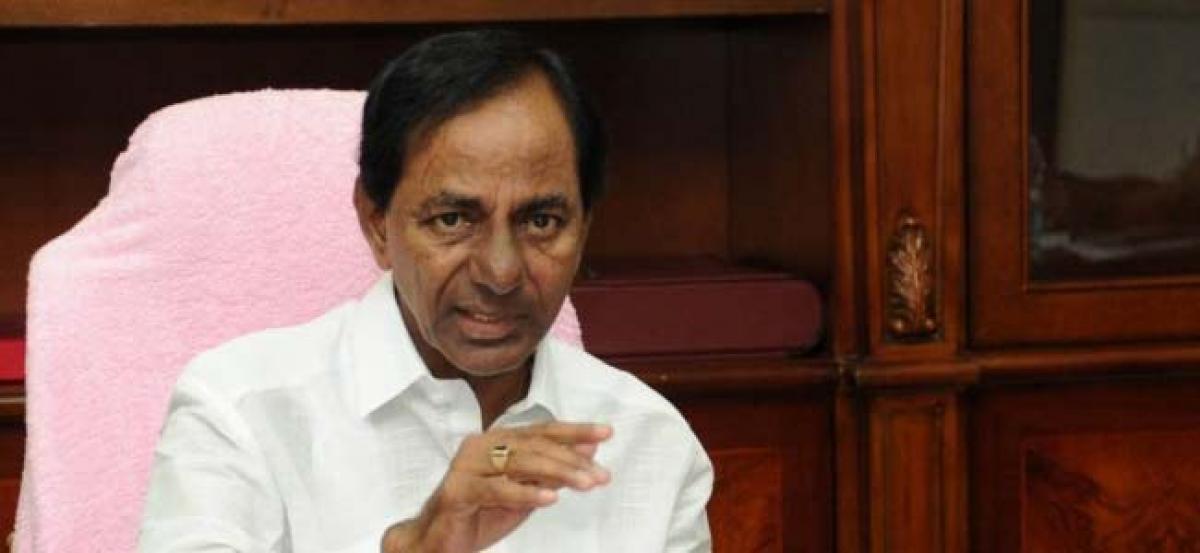 Highlights
Telangana chief minister K Chandrashekar Rao would dissolve the State Assembly any time after 12 noon after the State cabinet meeting
Hyderabad: Telangana chief minister K Chandrashekar Rao would dissolve the State Assembly any time after 12 noon after the State cabinet meeting.
According to the officials, the cabinet ministers have been asked to come to Pragati Bhavan by 12 noon. The chief minister would inform his cabinet colleagues about his decision. He would visit Raj Bhavan to convey the the recommendation of the cabinet to disslove the Assembly.
The chief minister is slated to address a press conference at Telangana Bhavan at 2.30 pm to inform the media about the reason for dissolving the Assembly.
Later in the evening, the chief minister would travel to Eravelli and he would address a public meeting at Husnabad at 2 pm on Friday.