Devineni Uma says YS Jagan is obstructing progress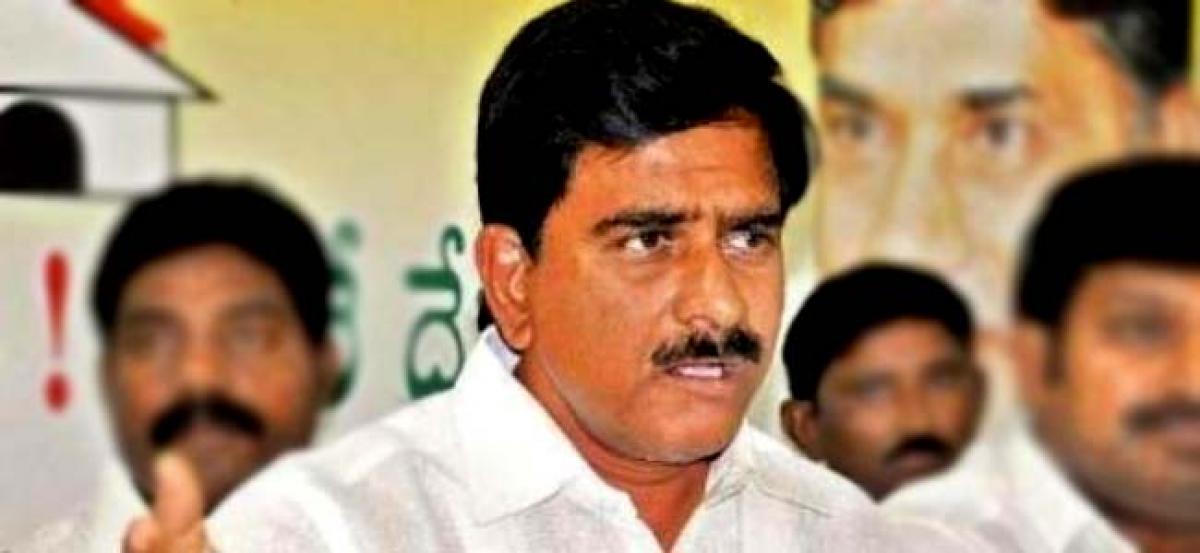 Highlights
Andhra Pradesh irrigation minister Devineni Umamaheswara Rao was all fire and brimstone at the YSRCPs continued boycott of the AP Assembly He said this was a very bad move
Amaravati: Andhra Pradesh irrigation minister Devineni Umamaheswara Rao was all fire and brimstone at the YSRCP's continued boycott of the AP Assembly. He said this was a very bad move.
Speaking in theAP assembly, whose sessions began from Thursday, he criticized YSRCP chief YS Jagan Mohan Reddy for terming AP Capital Amaravati as "Bhramaravati" (Illusion). He said Jagan was berating the sacrifices of the farmers in setting up of Amaravati.
He said the YSRCP has abdicated its responsibility as an opposition and is just whiling away time writing letters. He said the YSRCP's sole intent is to obstruct the onward march of Andhra Pradesh.