TDP to hold crucial meet on Telangana on Sep 8, likely to decide on alliances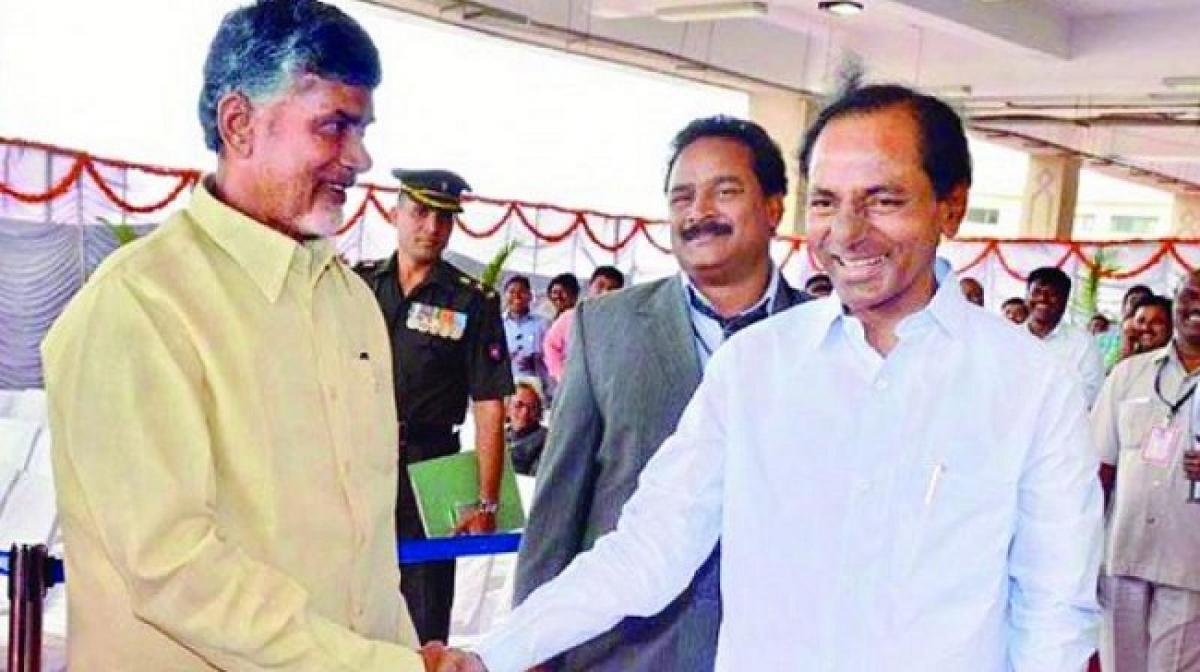 Highlights
With the ruling TRS in Telangana opting for dissolution of the state assembly, the Telugu Desam Party is expected to take a call on electoral alliances at a crucial meeting on September 8 amid indications it was not averse to a tieup with Congress
Amaravati: With the ruling TRS in Telangana opting for dissolution of the state assembly, the Telugu Desam Party is expected to take a call on electoral alliances at a crucial meeting on September 8 amid indications it was not averse to a tie-up with Congress.
Amidst the fast-paced political developments in neighbouring Telangana, TDP leaders from the state rushed here Thursday to hold discussions with party supremo and Andhra Pradesh Chief Minister N Chandrababu Naidu.
A resolution recommending the dissolution of the assembly before its term ended was adopted at a meeting of the state Cabinet chaired by Chief Minister K Chandrashekar Rao this afternoon, putting the state on election mode.
The TDP is said to be not averse to forging an alliance with the Congress in Telangana as part of its state-specific policy and a decision on it would be taken by Naidu.
During the TDP's annual conclave 'Mahanadu' in May, Naidu had announced his party would emerge as the decisive force in Telangana and play the kingmakers role.
Naidu will have a detailed meeting with Telangana TDP leaders in Hyderabad on the September 8. We will decide on alliances after that, TDP general secretary E Peddi Reddy told reporters emerging from a meeting with the party supremo.
He claimed the Congress was ready for an alliance with the TDP while there was also a proposal to join hands with Left parties and the Telangana Jana Samiti, floated by Prof M Kodandaram, to form a united front.
We will discuss all this in detail and take a well-thought-out decision, Reddy said.
In the 2014 elections, the TDP in alliance with the BJP had won 15 seats in the 119-member Telangana Assembly in 2014, but 12 of the MLAs later defected to the ruling Telangana Rashtra Samiti while another joined the Congress.
Its lone MP from Telangana had also joined the TRS subsequently.
The TDP has snapped its ties with the BJP this year.
Interestingly, the CPM is ready to sail with Jana Sena of actor Pawan Kalyan while the CPI has not made its stand clear yet.
The TDP, which suffered further jolt in Telangana when it lost the elections to the Greater Hyderabad Municipal Corporation in 2015, was desperate to prove it was a force in the second Telugu state with a strong cadre base.
It also is seeking to bank on the Andhra-Rayalaseema population settled in Telangana that could possibly influence the electoral fortunes in several constituencies across that state.