All you need to know about Praja Ashirvada Sabha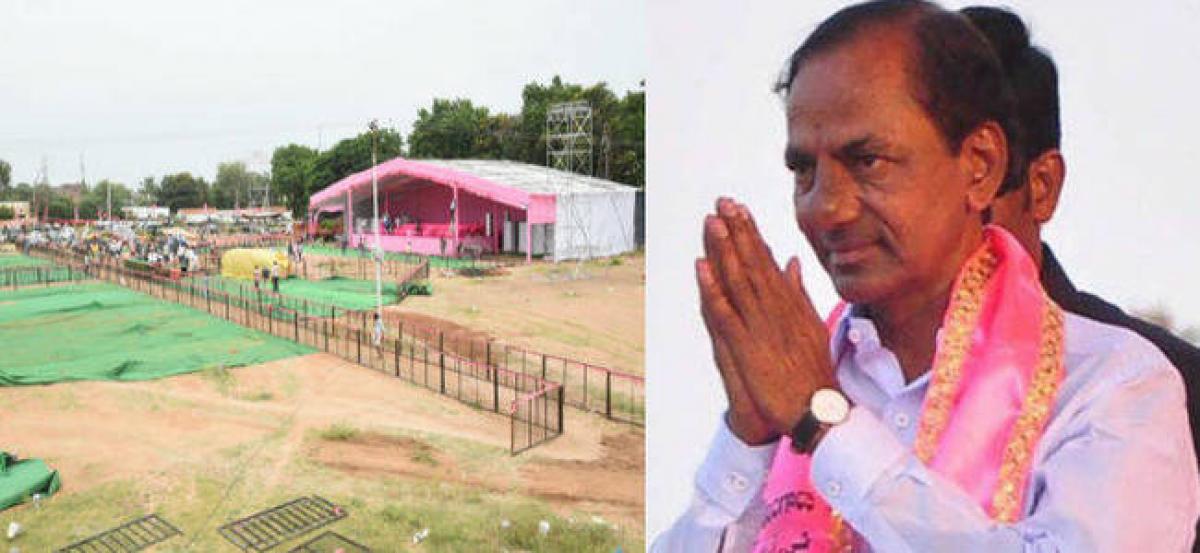 Highlights
TRS supremo and caretaker chief minister is officially beginning is election campaign with the public meeting Praja Ashirvada Sabha at Husnabad today evening It is a known fact that KCR said that he will campaign across 100 constituencies in 50 days
TRS supremo and caretaker chief minister K Chandrasekhar Rao is officially beginning the election campaign with the public meeting Praja Ashirvada Sabha at Husnabad today evening. It is a known fact that KCR said that he will campaign across 100 constituencies in 50 days.
After the dissolution of assembly yesterday, KCR announced the names of 105 party candidates across the state of 119 assembly seats. It is expected that KCR will announce the names of another 14 candidates at the meeting. However, there is no official confirmation on it.
Irrigation minister T Harish Rao, Finance minister Eatela Rajendar and party candidate Vodithela Satish Kumar have been entrusted the task of mobilising the public. A presence of 80,000 people is expected to attend the meeting each 15,000 people from Husnabad town and mandal, 10,000 from Bhimadevarapally, Akkannapet, Koheda and Saidapur, and 6,000 from Chigurumamidi. The public meeting has been organised in a grand manner with over four parking slots for different routes.
Earlier KCR had launched the election campaign from the same venue on April 14 during 2014 elections, which had turned out to be lucky for CM KCR who had won the assembly seats by a huge majority.