BC leader Krishnaiah to launch new political party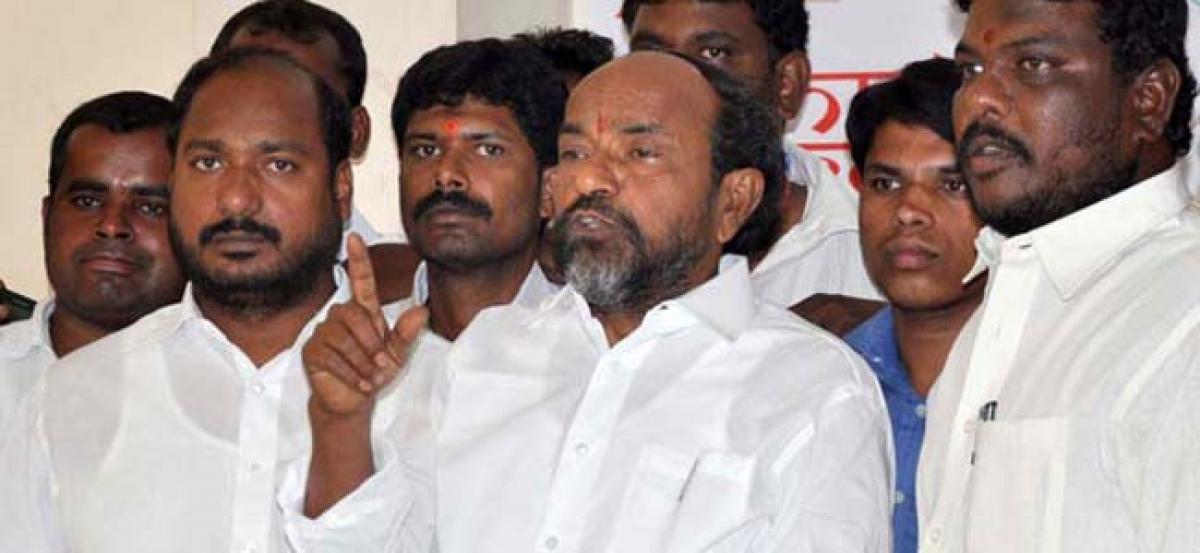 Highlights
The chief ministers of both the states have not done anything for the welfare of BCs, said BC leader R Krishnaiah adding that he would launch a new political party He also said that the people of BC community are requesting him to launch a political party
The chief ministers of both the states have not done anything for the welfare of BCs, said BC leader R Krishnaiah adding that he would launch a new political party. He also said that the people of BC community are requesting him to launch a political party.
Speaking to media, Krishnaiah said that the discussions are on for the launch of a new party. "When I have attended the public meetings in Guntur, Vijayawada and Warangal, the BC people have requested me saying that these party leaders belonging to a higher community will not do anything for the BC's," Krishnaiah said.
The BC leader further said that he will launch the party in Andhra Pradesh not in Telangana adding that the AP government has done injustice to the BC's in the state.
He also said that he would disclose the details in a week about the constituency from where he contests for ensuing elections.