Heavy rain forecast for Telangana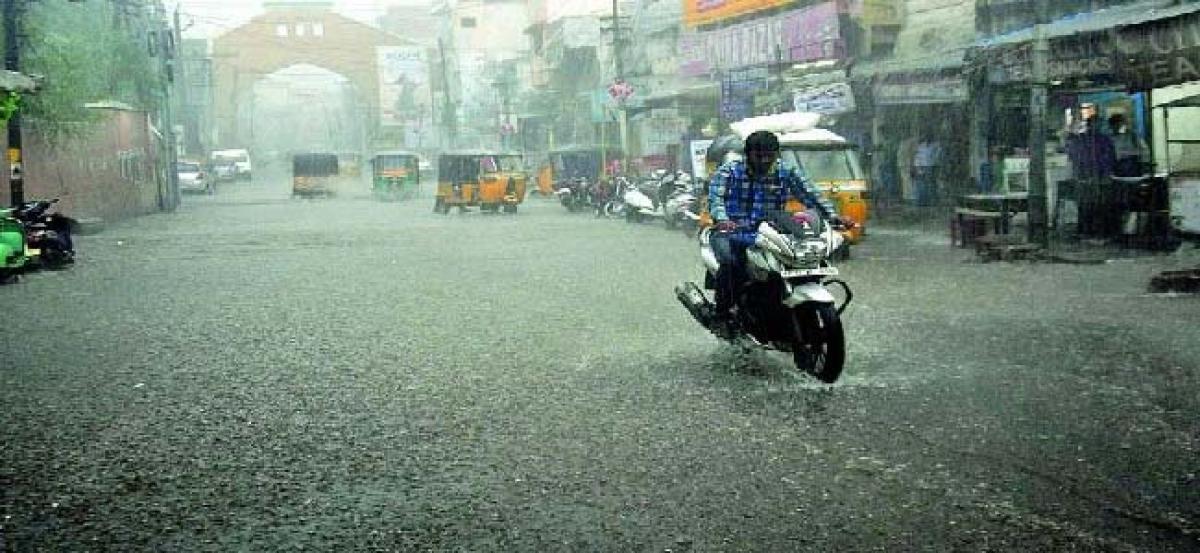 Highlights
Heavy rains are predicted in the next 24 hours across 22 states in the country, according to National Disaster Management Authority NMDA Rains accompanied by heavy winds are likely to lash the states like Odisha, Chhattisgarh, Jharkhand and so on
Hyderabad: Heavy rains are predicted in the next 24 hours across 22 states in the country, according to National Disaster Management Authority (NMDA). Rains accompanied by heavy winds are likely to lash the states like Odisha, Chhattisgarh, Jharkhand and so on.
The authority issued an alert for other 20 states including Telangana as the people in the states might witness heavy to very heavy rains in the state.
The NMDA also alerted the people living in flood-prone areas in the country asking the people not to venture into the rivers and lakes. It also advised the people to arrange the necessary things like torch lights, water bottles and preserved foods.