Bharat Bandh: Protests throw life out of gear in Hyderabad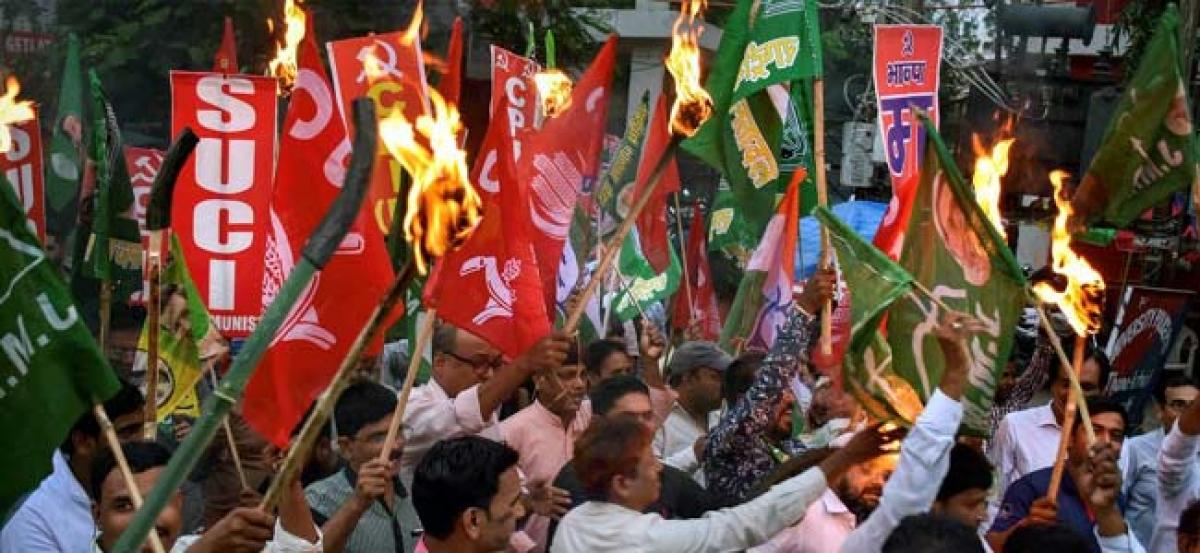 Highlights
Protesting against the rise of fuel prices, the Congress party called on a nationwide bandh todayThe CPI leaders played Kabaddi on road expressing their disapproval of PM Narendra Modi government
Protesting against the rise of fuel prices, the Congress party called on a nationwide bandh today.
The CPI leaders played Kabaddi on road expressing their disapproval of PM Narendra Modi government. All the parties in the state have come down on roads raising slogans against the BJP and Prime Minister Narendra Modi. However, no TRS leader extended their support to the Bandh.
Besides the protest, the bus services in the city were also affected by disrupting the normal life. Many private institutions also remained closed in support of the bandh.