EX-MLA held for human trafficking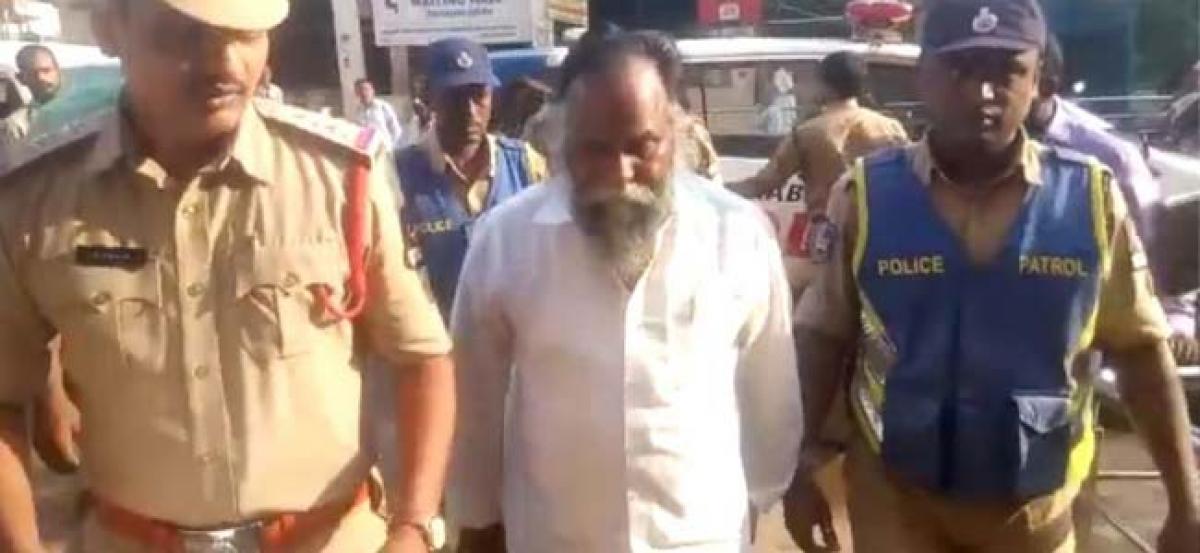 Highlights
Former MLA and senior Congress leader Jagga Reddy has been arrested on charges of human traffickingDCP Sumathi said that Jagga Reddy was arrested as there were strong evidences showing his complicity in the case She said that the former MLA had sent three persons abroad showing them as his family members
Hyderabad: Former MLA and senior Congress leader Jagga Reddy has been arrested on charges of human trafficking.
DCP Sumathi said that Jagga Reddy was arrested as there were strong evidences showing his complicity in the case. She said that the former MLA had sent three persons abroad showing them as his family members. For this Jagga Reddy reportedly collected Rs 15 lakh from them. She said that there was no political vendetta behind the arrests.
She said that action was initiated based on the complaint filed at the Secunderabad market police station. The MLA had sent a letter on his letter head seeking passposts for three persons. He claimed that they were his family members. He had helped secure fake passports. The police also seized the aadhar cards of Jagga Reddy's family members.
She said that Jagga Reddy admitted that a tout identified as Madhu came to him with the proposal. The police registered cases under sections 419,490,467,468,471 and 370 sections of the IPC and Section 12 of the Passport Act and Section 24 of the Immigration Act.