Jayaprakash Reddy deceived his wife-Padma Devender Reddy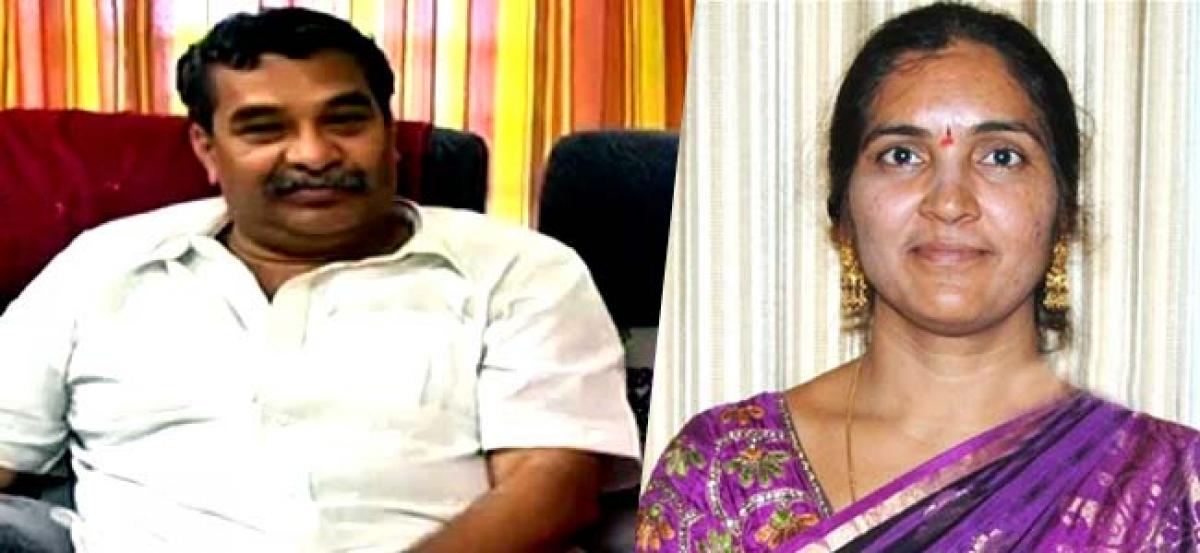 Highlights
Former Deputy Speaker and TRS leader Padma Devender Reddy on Tuesday sought apologies from TPCC Chief N Uttam Kumar Reddy for supporting T Jayaprakash Reddy, who is arrested in human trafficking case
Hyderabad: Former Deputy Speaker and TRS leader Padma Devender Reddy on Tuesday sought apologies from TPCC Chief N Uttam Kumar Reddy for supporting T Jayaprakash Reddy, who is arrested in human trafficking case.
The TRS leader said government had nothing to do in the arrest of Jayaprakash Reddy. "It is not good for the TPCC chief Uttam Kumar Reddy and former Minister Sunita Laxma Reddy to support Jayaprakash Reddy who has deceived women. Jagga Reddy has deceived his own wife and the Congress leaders are coming to his support, " said Padma Devender Reddy.
Padma Devender Reddy said that the TRS has nothing to do with the arrest and the law would take its own course of action. She said that the Congress leaders were supporting Jagga Reddy as if he was arrested in the Telangana agitation. The arrest is in connection with a case, which was registered earlier, she added.
The TRS leader expressed shock over the accident near Kondagattu in Jagtial, where 32 persons are feared dead. She said that the government was behind the familes, who lost their loved ones.