Don't damage my left hand, says this man in his suicide note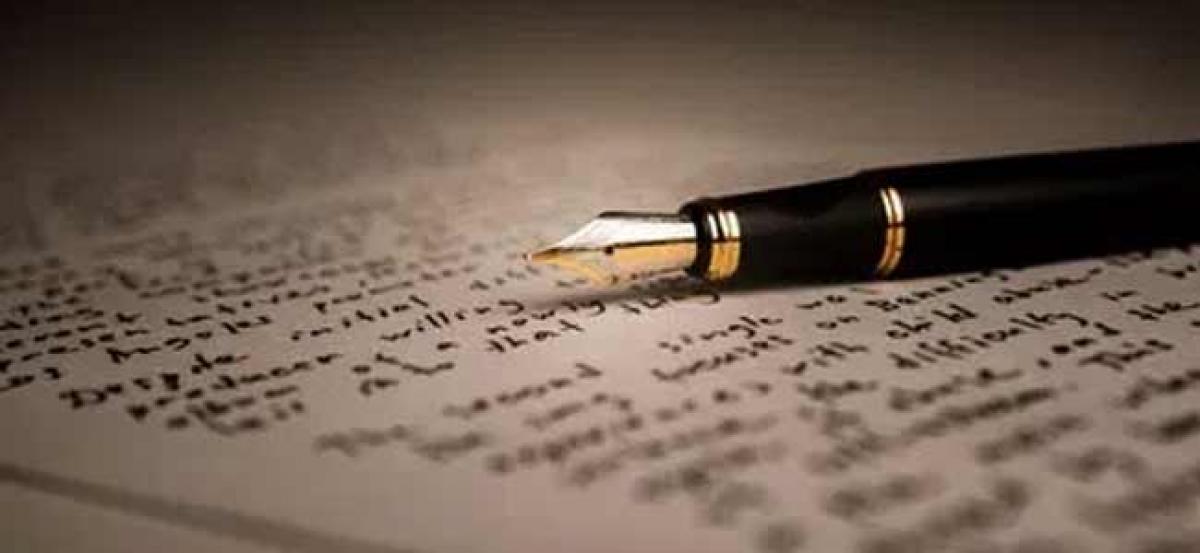 Highlights
A lovelorn youth, who did not want to live after the death of his dear one, ended his life by hanging self But, what he wrote in his suicide note will stun everyone He wanted the people to burn the gifts given to him by his girlfriend and not to cut or damage his left hand Why left hand He said the left hand had a tattoo of his name and his girlfriends name So, he wants that to stay eternal
Kurnool: A love-lorn youth, who did not want to live after the death of his dear one, ended his life by hanging self. But, what he wrote in his suicide note will stun everyone. He wanted the people to burn the gifts given to him by his girlfriend and not to cut or damage his left hand. Why left hand? He said the left hand had a tattoo of his name and his girlfriend's name. So, he wants that to stay eternal.
According to the police, Sivaram, 30, a software engineer, in Bengaluru, was in love with a local girl. But, the girl died recently. Ever since, Srivaram was depressed and has been sending melancholic messages to his friends and parents. Realising that he was depressed, his parents, came to meet him in Bengaluru. But, not knowing this, Sivaram went to his native village of Kalluru to meet them. When he did not find them, he simply bolted from inside and hanged himself.
Before dying, he wrote a longish note, where he said he was not a coward, but longed to meet his girlfriend. He wanted the gifts she gave to be burnt with him and his eyes be donated to an eye bank. He also said that his left hand, on which there was a tattoo of his and his girlfriend's name was there, should be left in tact during the post-mortem.
Addressing his lover, he said: "I am coming to meet you. Let's be together in heaven."