Hyderabad: Child rape repeats in Azan international school in Tolichowki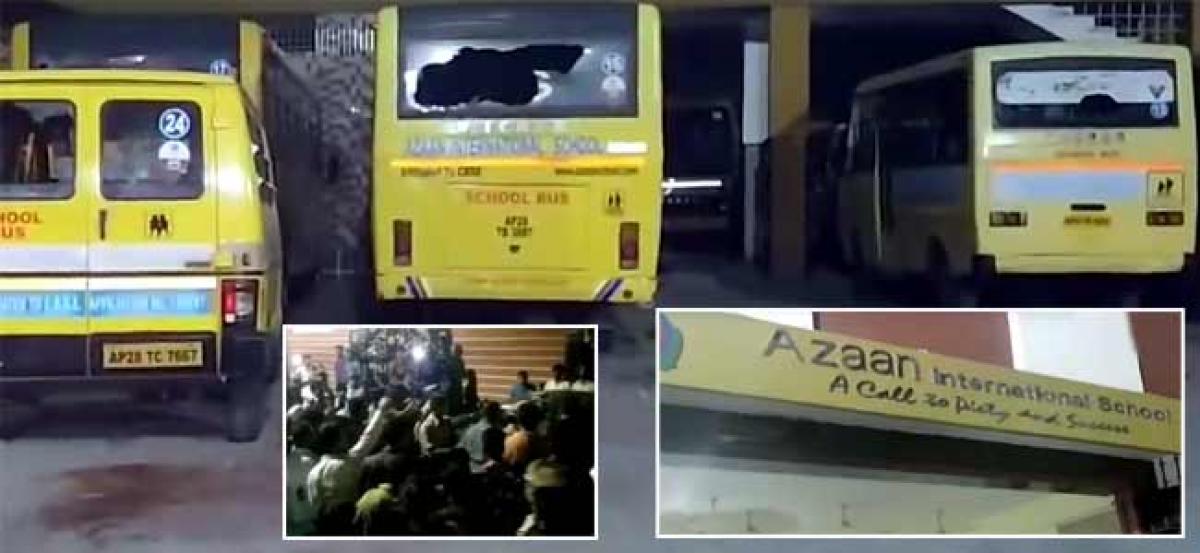 Highlights
In yet another incident, a class 1 girl sexually assaulted in the same school of which a 4yearold girl was raped on the school campus last week
In yet another incident, a class 1 girl sexually assaulted in the same school of which a 4-year-old girl was raped on the school campus last week.
The incident came to light on Friday when the girl's parents lodged a complaint to the police alleging that their daughter was sexually assaulted on the same day i.e on September 14. However, there is no clarity if the accused is the same in both the cases.
"The parents wanted to lodge a complaint on the same day but as another child rape case surfaced, they backed off fearing the media and protests," said a police officer.
Meanwhile, the police assured the parents that action will be taken against the school and will prevent such incidents from occurring in the future.
Last week, a four-year-old was raped inside the school premises by a 29-year-man which created a flutter at the school.
The protestors vandalised the school and the school education department also issued orders to shut down the school.
However, the school denied the orders and compensated Rs 5 lakh to the victim's parents.