Madhavi is recovering, to be shifted from ICU: Yashoda doctors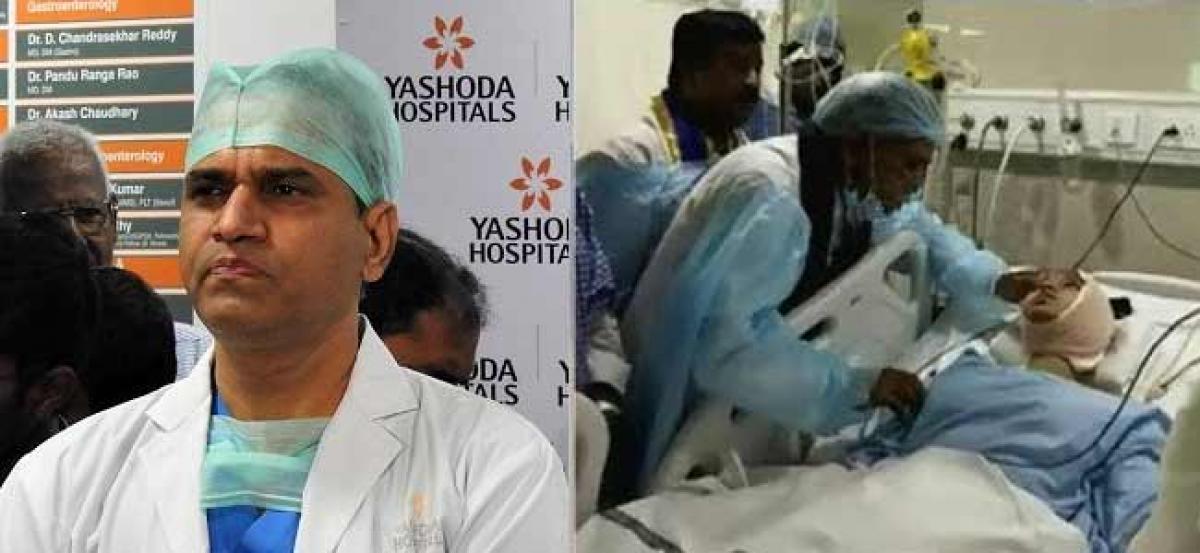 Highlights
Madhavi who was attacked by her father Manohara Chary at Erragadda is recovering at Yashoda Hospital in the cityWe have administered her oral fluids and her health condition is improving with blood pressure and pulse reached to normal, said a doctor adding that they will shift her normal ward on Saturday based on her health condition
Hyderabad: Madhavi who was attacked by her father Manohara Chary at Erragadda is recovering at Yashoda Hospital in the city.
"We have administered her oral fluids and her health condition is improving with blood pressure and pulse reached to normal," said a doctor adding that they will shift her normal ward on Saturday based on her health condition.
The doctors also said that as she underwent multiple surgeries, there is a chance of infection.
Madhavi who married a Dalit man at Arya Samaj last week was attacked by her father near Gokul Theatre in Erragadda.
The accused Manohara Chary was booked under relevant sections of IPC and is under police custody.