Hyderabad: Osmania University adds another feather to its cap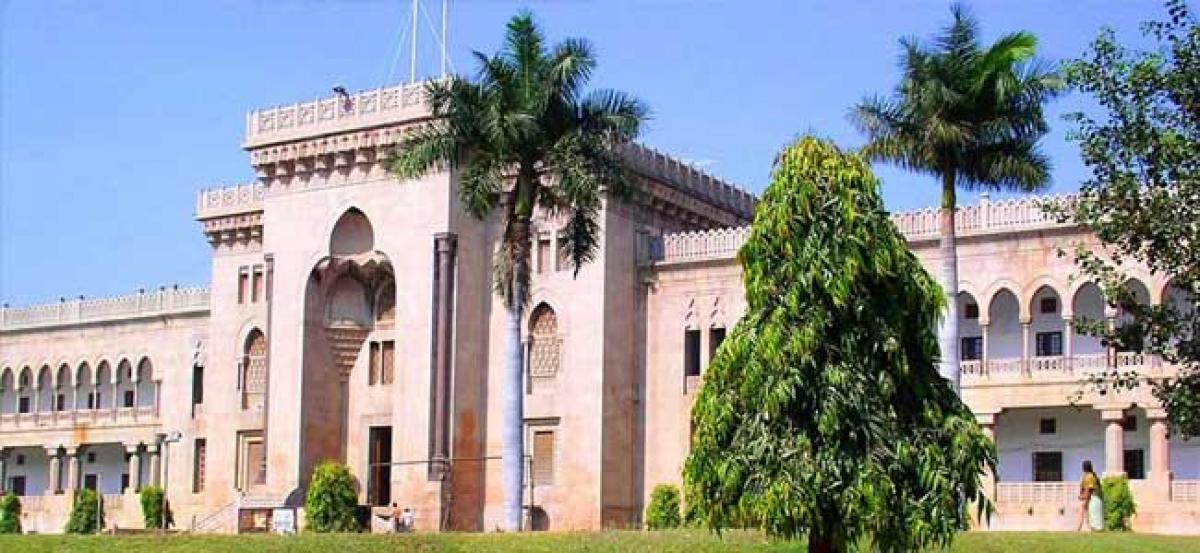 Highlights
Osmania University has been awarded Rs 81 crore by the Department of Science and Technology for its research publications
Hyderabad: Osmania University has been awarded Rs 8.1 crore by the Department of Science and Technology for its research publications.
The varsity has bagged the award under Promotion of University Research and Scientific Excellence (PURSE) phase II. Osmania University has garnered fame for its research articles being published in the international journals and recognising its effort, the Union Ministry of Science and Technology has announced the award.
This is the second time that the varsity has been selected for PURSE. Earlier, OU has established an advanced facility for metal analysis and a facility for inductively coupled plasma mass spectrometry using the amount received from the grant received in the first phase of the scheme.
OU was one of the 14 universities for being selected for PURSE for the second time in both research publications and h-index.
"OU has received several grants from DST under PURSE scheme and the amount received now will be utilised in getting advanced equipment for the research," said Prof. Shashidhar Rao, Co-ordinator, PURSE scheme and faculty at Bio-Chemistry department, OU.
Under the scheme, DST provides financial assistance to the universities for procuring research equipment, research manpower, computation facilities, infrastructure, workshops, seminars and so on.