TRS hits back at Konda couple allegations; Former MP slams opportunistic attitude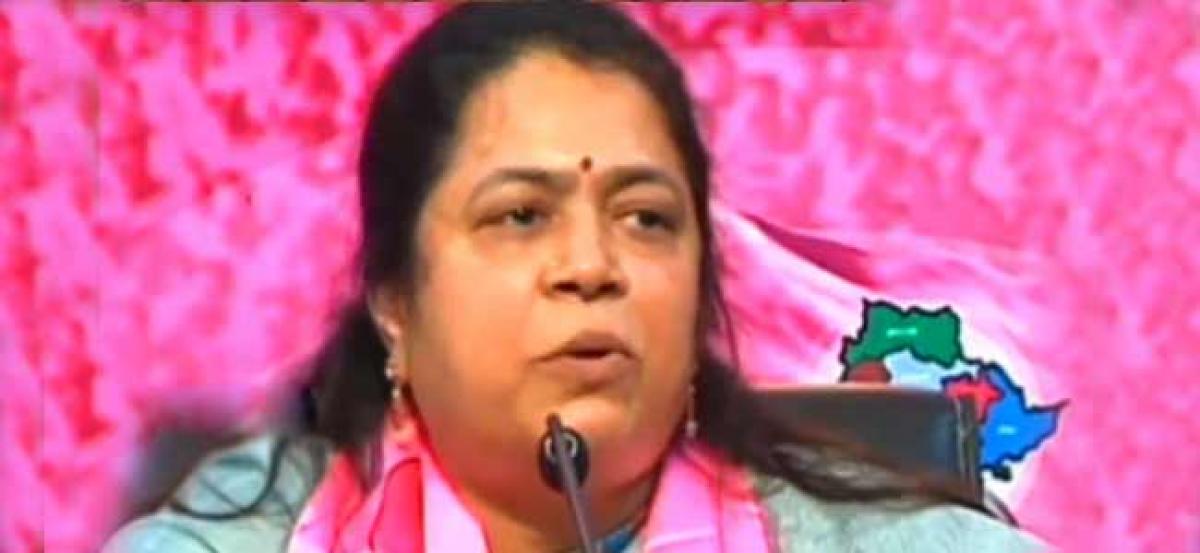 Highlights
Telangana Rashtra Samithi hit back at allegations leveled by Konda couple against KCR and Kalvakuntla family members Former MP Gundu Sudharani minced no words in criticizing Konda Surekha who according to her did not take part in statehood agitation for once
Hyderabad: Telangana Rashtra Samithi hit back at allegations leveled by Konda couple against KCR and Kalvakuntla family members. Former MP Gundu Sudharani minced no words in criticizing Konda Surekha who according to her did not take part in statehood agitation for once.
She has no moral right to criticize KCR or his family members, the senior leader said. Surekha should remember that K T Rama Rao and Kavitha sacrificed their successful careers in USA and returned home to actively take part in agitation, she pointed out. People of Telangana have not forgotten Manukota incident and Konda couple's anti-Telangana actions during that time, Sudha Rani said.
Konda couple has changed parties from Congress to YSR Congress and then to TRS and this shows their opportunistic attitude, the TRS leader said. Konda Surekha's win in 2014 election was due to KCR's wave and not because of her individual image, she said. Party functionaries and people in Warangal are very happy now that Konda Couple have decided to quit TRS. People lived in a sense of fear and were vexed with Konda couple's attitude and rowdyism behaviour in last four years, Gundu Sudha Rani said

Subscribed Failed...
Subscribed Successfully...