Congress leader DK Aruna blames TRS for IT raids on Revanth's house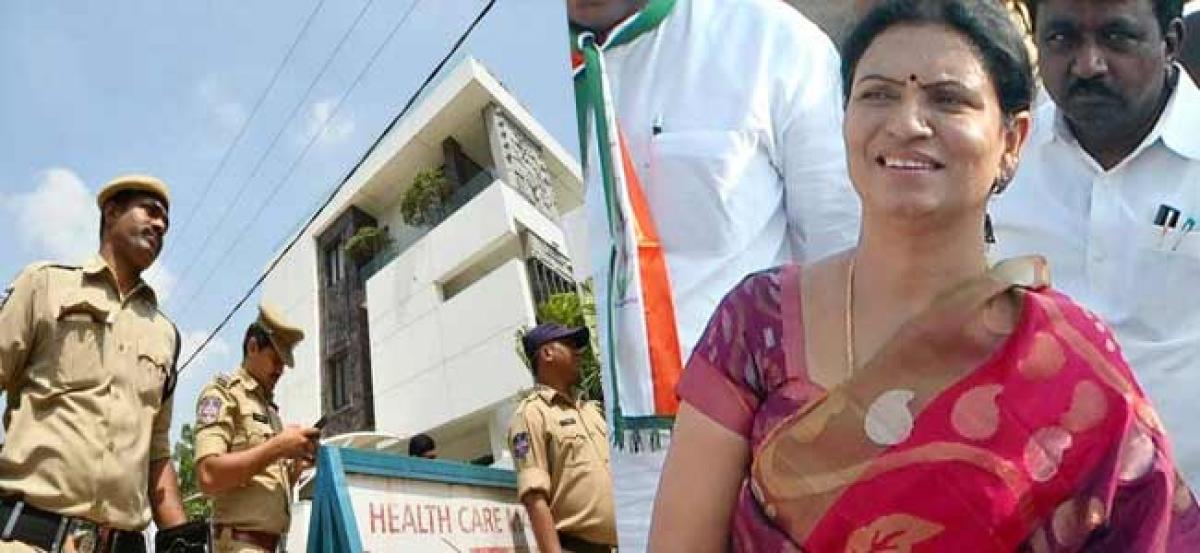 Highlights
Telangana Congress leader DK Aruna accused the TRS government behind the IT raids on Revanth and his relative housesFearing of losing seats in upcoming elections to Congress the TRS party is targetting the leaders, Aruna said adding that the next elections will teach a lesson to TRS
Hyderabad: Telangana Congress leader DK Aruna accused the TRS government behind the IT raids on Revanth and his relative houses.
Fearing of losing seats in upcoming elections to Congress the TRS party is targetting the leaders, Aruna said adding that the next elections will teach a lesson to TRS.
Terming it as a new trend of targetting opposition, Aruna said that the people are watching the political developments in the state.
Earlier Congress leader Jagga Reddy was arrested in connection with human trafficking and passport fraud case.