Election campaign: Minister Harish Rao escapes firecracker mishap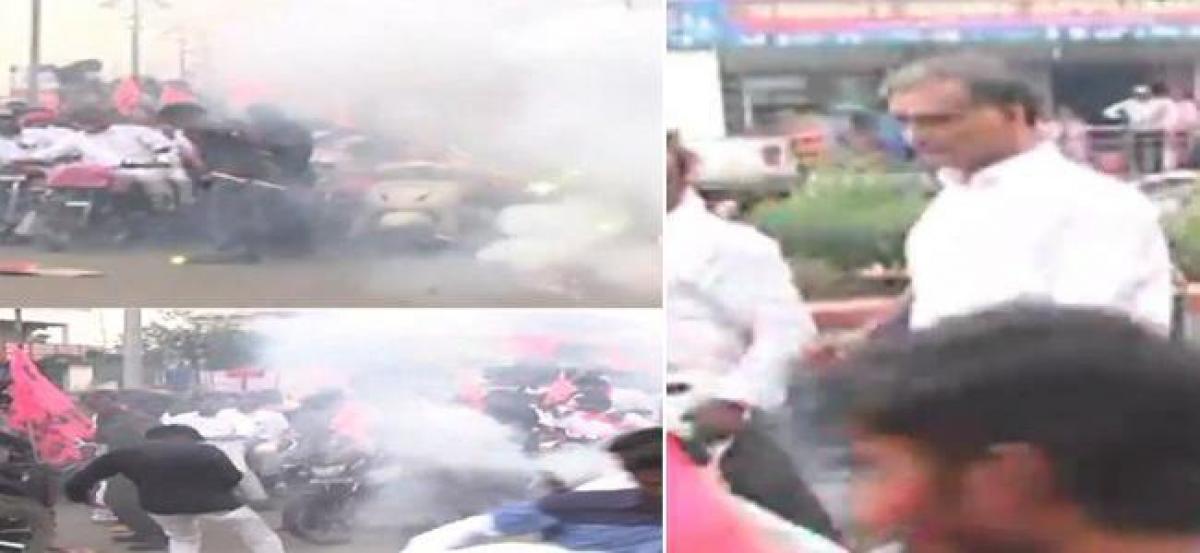 Highlights
The crackers which were burnt to welcome the minister prevailed tension at the rally as a massive smoke engulfed in the area
Irrigation Minister in the caretaking government of Telangana, Harish Rao has escaped a major firecracker mishap while taking part in a bike rally in Sangareddy district.
The crackers which were burnt to welcome the minister prevailed tension at the rally as a massive smoke engulfed in the area. Some of the bikes involved in the rally were also caught on fire due to the fire emitted from the crackers.
Many of the bikers fled the spot after the mishap turned violent. However, the gunmen rescued the minister who was trapped in the smoke.