Telangana polls: EC to keep an eye on money flow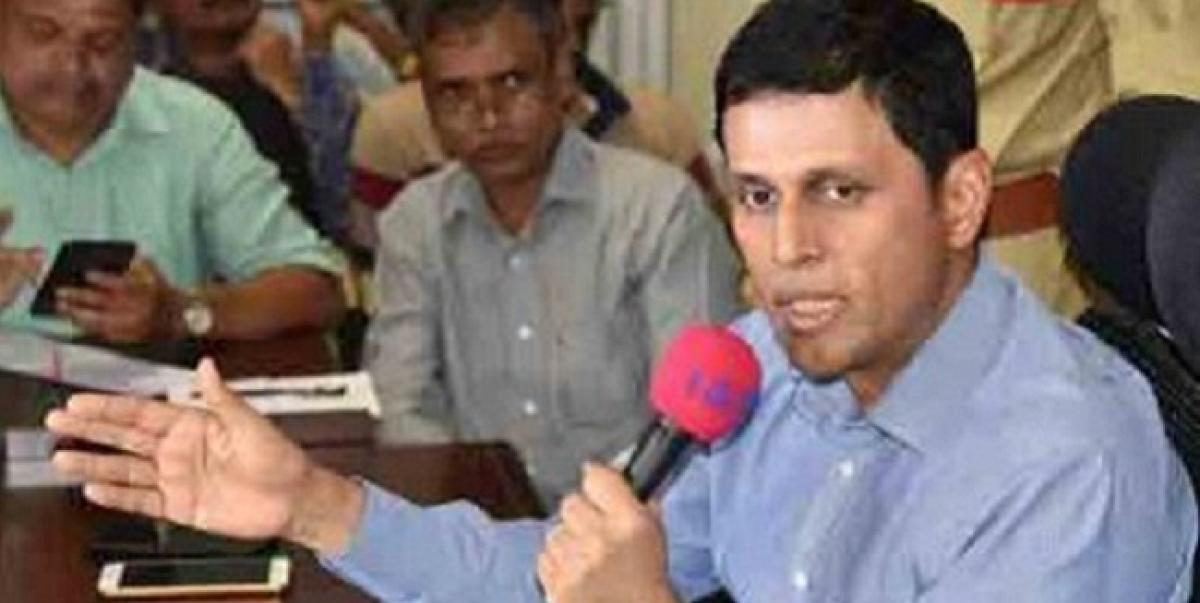 Highlights
Election Commission with the help of Income Tax Department will monitor highvalue transactions in banks in pollbound Telangana as part of attempts to curb illegal money flow, State Chief Electoral Officer Rajat Kumar said Sunday
Hyderabad: Election Commission with the help of Income Tax Department will monitor high-value transactions in banks in poll-bound Telangana as part of attempts to curb illegal money flow, State Chief Electoral Officer Rajat Kumar said Sunday.
The exercise will continue till the model code of conduct is in force in the State where the Assembly has been dissolved more than eight months ahead of the expiry of its term on the recommendation of TRS government, which wants early elections.
A high-level team from the EC which recently visited the State had held discussions with the office of the Principal Chief Commissioner of Income Tax of Telangana on monitoring bank transactions.
"The (I-T) office has been sensitised on the need to monitor these transactions. We are keeping a watch on that. Currently it is being tracked through the Income Tax Department. If there are violations or if need be we will collect the data from banks," Kumar said.
He also said the EC had issued notices to 122 candidates of various political parties who had contested in the previous elections and yet to submit their election expenditure.
The official said over 1,000 mobile units would be deployed in a day or two for sensitisation of voters and other stakeholders on the Electronic Voting Machine and VVPATS (Voter Verifiable Paper Audit Trail) across all constituencies of the State.
He said the Election Department had received Rs 275 crore from the State government to meet the expenditure towards the conduct of elections.
"If necessary, we will seek more budget… the electoral expenditure is not incurred entirely by the State administration," he said, adding the EC also took care of costs on procurement and testing of EVMs and deployment of manpower, including central forces.
On the preparedness of polls, he said a lot of EVMs and VVPATS had been received by the State and about 70 per cent of them had been checked.
According to him, in a day or two, they will launch a State dissemination centre at Ranga Reddy District Collectorate for familiarisation of usage of EVMs and VVPATs for the public.
He said they will be using mobile teams that would visit every ward in every panchayat and if possible all polling station and conduct mock polls.
"We will be carrying out a very extensive campaign. We are looking at deploying about 10 mobile vans for each assembly constituency," he said.
Telangana Cabinet had on September 6 recommended dissolution of the 119-member assembly. A team of senior officials from the EC recently visited the State and reviewed the preparedness for polls.